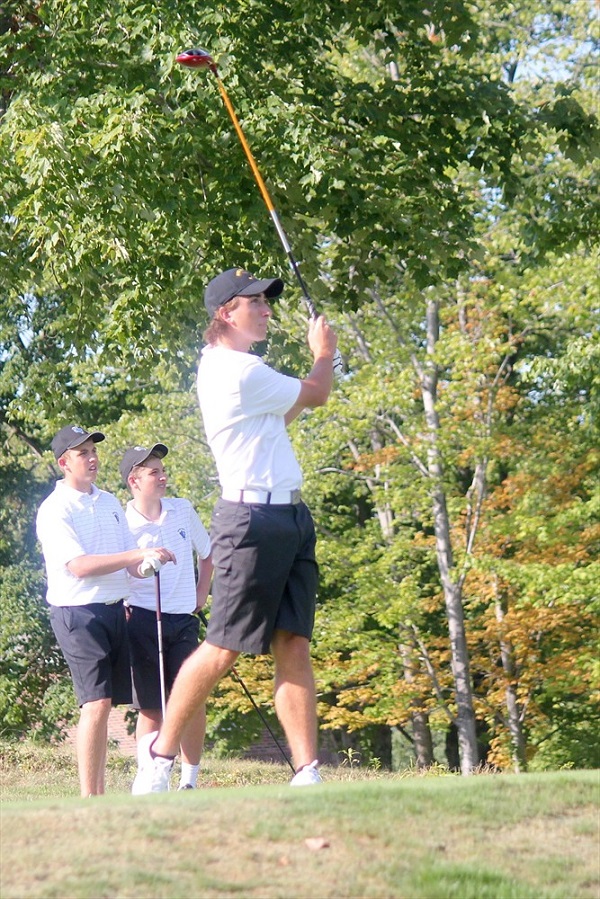 Tigers Edge Rams For Important Section Win, 192-193
Following several successful performances by the Tigers at the WPIAL Individual qualifier this week, the North Allegheny boys' golfers returned to team action and collected a big section win over the Pine-Richland Rams, 192-193. In the span of a week, the Tigers have atoned for their only two section losses with revenge victories, including Tuesday's narrow win over the Rams.
North Allegheny was paced by Ryan Dougherty who shot a 37, followed by a pair of 38's from Luke Minsky and David Mrazik. Pat Narduzzi contributed to the win by shooting a 39, while Noah Wessel and Kyle Dewey shot a 40 and 41, respectively. Pine-Richland was led by Austin Matz who tallied a 37.
The win moves North Allegheny to 9-3 overall and 7-2 in section play. The Tigers host North Hills on Thursday for their final section match of the season.
Boys Golf Summary vs. Pine-Richland, 9-22-15
Match Summary

NORTH ALLEGHENY - 192
PINE-RICHLAND - 193

NORTH ALLEGHENY
SCORE
PINE-RICHLAND
SCORE
Luke Minsky
38
Nate Riley
42*
Kyle Dewey
41*
Chris Rust
39
Noah Wessel
40
Jack Kremer
38
David Mrazik
38
Austin Matz
37
Ryan Dougberty
37
Chris Cato
38
Patrick Narduzzi
39
Billy Rusthaven
41
TOTAL
192
193
Dillan Layman
40
Rico Sciulli
37
Haden Shimko
47
Greg Maleckar
42