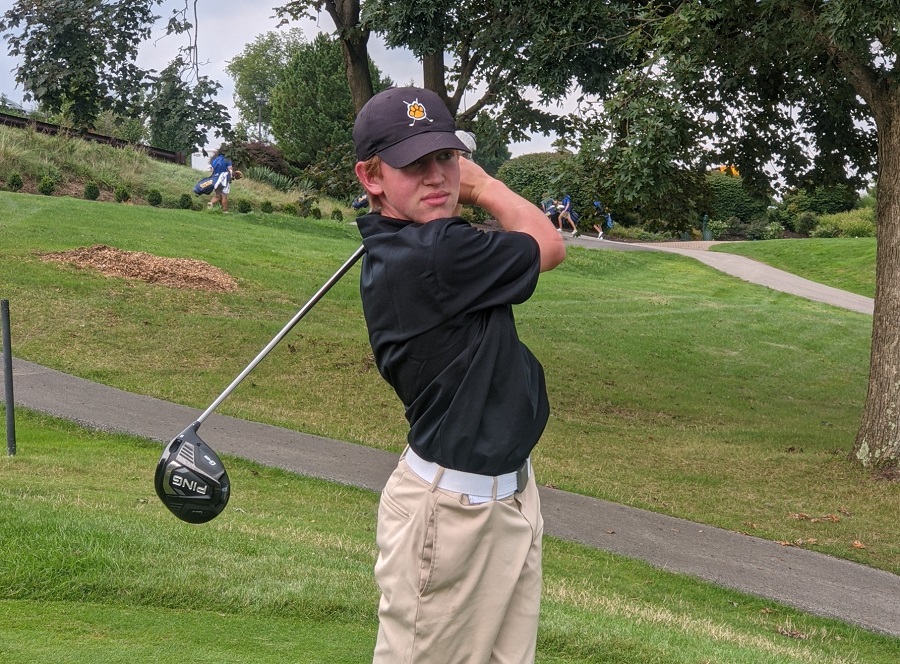 Tigers Edged by Rams In Playoff
Tied 192-192 after nine holes of golf, North Allegheny was narrowly edged by Pine-Richland in a two-hole playoff in the section opener on Tuesday afternoon. In the playoff, two golfers from each team played two holes with the combined lowest score as the winner. Pine-Richland won by four strokes in the playoff.
For North Allegheny, Chris Hoffman, Dylan Fitzgerald and Collin Wang each shot a 38 to lead the way. Ethan Byrne and Jake Watterson followed by carding 39 apiece. Pine-Richland was paced by Toby Kitay with a low score of 36 on the afternoon.
With a 1-1 record, North Allegheny will practice Wednesday before a non-section matchup at Mt. Lebanon on Thursday.
Match Summary
PINE-RICHLAND - 192
NORTH ALLEGHENY- 192
NORTH ALLEGHENY
SCORE
PINE-RICHLAND
SCORE
Chris Hoffman*
38
Tobay Kitay*
36
Dylan Fitzgerald
38
Blaise Masciantonio*
37
Collin Wang
38
Liam Daniello
39
Ethan Byrne
39
Mason Peterson
40
Jake Watterson
39
Andrew Ni
40
TOTAL
192
192
Joe DeJonckeere
42
Gave Youchak
40
Curtis Rhoten
39
Ralph Comuladu
50
Flynn McGuirrin
44
Cam Hockenberry
49
Jackson Talerico
39