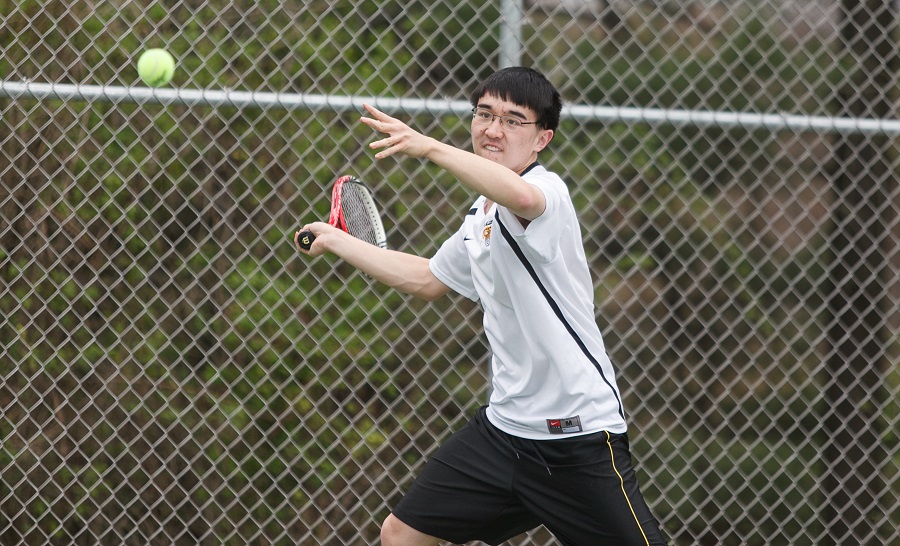 Tigers Fall to Mt. Lebanon in WPIAL Quarterfinals
Playing on the NASH courts Friday afternoon, the 4th seeded Tigers tangled with the 5th seeded Mt. Lebanon Blue Devils in the WPIAL Quarter Finals, falling 4-1.   One starter and the top reserve were unable to compete for the Tigers, and one starter also played with the same ailment that befell the other two, a severe stomach virus.  In effect, the Tigers didn't have the strength to match up with the Blue Devils who controlled the match from the start.
The Tigers finish the season with a 10-2 record and the future looks bright, as they will return six of the seven starters next season.  On May 22, junior Jared Isaacs and freshman Richard Hofmann will represent the Tigers and Section 2 at the PIAA AAA Doubles Championship in Hershey, PA.  In the meantime, congratulations to seniors Eric Huang, Rohan Yadav and Michael Helkowski for their fine careers and competitive spirit as NA Tigers!
Match Summary
Mt. Lebanon—4   North Allegheny—1
Singles
#1  Dane Bendel (Mt. Leb.) def. Jared Isaacs) 7-6 (3), 6-3
#2  Christian Vietmeier (Mt. Leb.) def. Richard Hofmann (NA) 6-0, 6-1
#3  Charlie Strohl (Mt. Leb.) def. Ivan Voinov (NA) 6-0, 6-1
Doubles
#1  Eric Huang/ Andrew Xu (NA) def. Michael Willie/Kyle Carscadden (Mt. Leb.) 6-1, 6-0
#2  Ian McCabe/Sam Bellini (Mt. Leb.) def. Andrew Chuirazzi/Rohan Yadav (NA) 6-2, 6-4