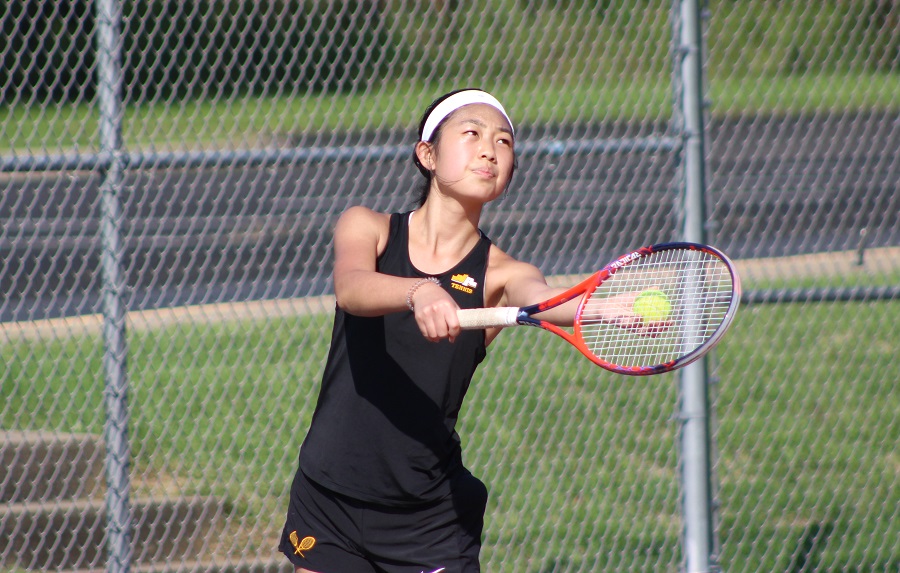 Tigers Land Sweep Over Planets, 5-0
The North Allegheny girls' tennis team captured a victory in its first section match of the season, sweeping the Mars Planets on Tuesday afternoon, 5-0.
The No. 1 doubles pairing of Claire Shao and Abbey Swirsding rolled to a 6-0, 6-0, win over CoCo Crowley and Lauren Miro. At No. 2 doubles, Rebecca Kolano and Siya Jain collected a 6-2, 6-3, triumph over Alexandra Knolls and Riya Cherlakolu.
In singles action, Jenny Zhu, Emily Wincko and Caire Zheng had little trouble with their opponents to secure the sweep over the Planets.
North Allegheny improves to 1-1 overall and 1-0 in section play. The Tigers will visit Mt. Lebanon on Wednesday for a non-section contest.
Girls Tennis Summary vs. Mars, 9-8-20
Match Summary

NORTH ALLEGHENY - 5
MARS - 0
SINGLES
#1
Jenny Zhu (NA) def. Isabella Graydosh (M)
6-3, 6-0
#2
Emily Wincko (NA) def. Emily Ivory (M)
6-3. 6-4
#3
Claire Zheng (NA) def. Chloe Cesak (M)
6-1. 6-1
DOUBLES
#1
Claire Shao/Abbey Swirsding (NA) def. CoCo Crowley/Lauren Miko (M)
6-0, 6-0
#2
Rebecca Kolano/Siya Jain (NA) def. Akexandra Knolls/Riya Cherlakolu (M)
6-2, 6-3