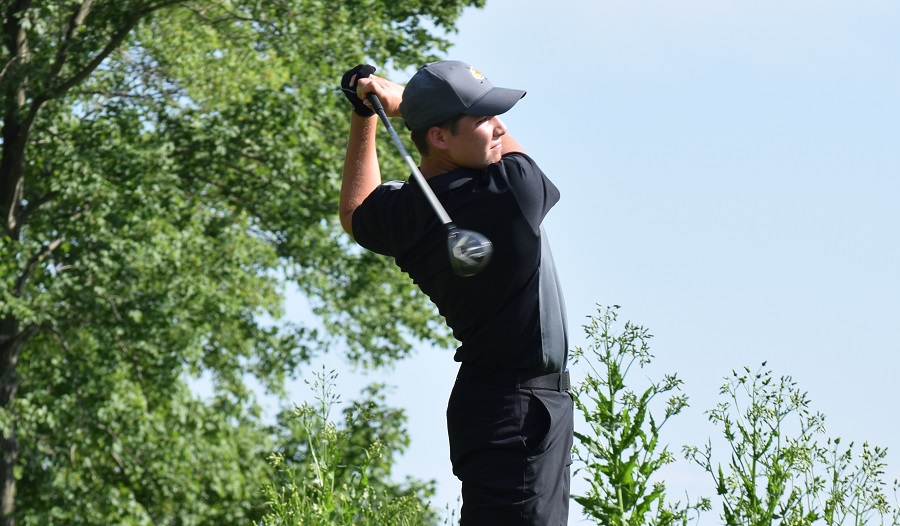 Tigers Nipped By Seneca Valley In First Section Matchup
The North Allegheny boys' golf team fell to Seneca Valley in the section opener at Cranberry Highlands Golf Course on Wednesday afternoon, 193-196. On a beautiful but windy day, senior Scott Fitzgerald was the pace-setter with a team-best score of 37. Adam Steinmetz and Dylan Fitzgerald contributed a pair of 38's, while Peter and Portland Canovali rounded out the scoring with a 41 and 42, respectively.
Jimmy Stotenberg led Seneca Valley with a 37 to help the Raiders to a narrow three-stroke win.
Following it's first loss of the season, North Allegheny falls to 4-1 on the year and 0-1 in section play.
Match Summary
SENECA VALLEY - 193
NORTH ALLEGHENY - 196
NORTH ALLEGHENY
SCORE
SENECA VALLEY
SCORE
Scott Fitzgerald
37
Todd Hangliter
39
Portland Canovali
42
Trevor Botta
39
Adam Steinmetz
38
Jimmy Stotenberg
37
Dylan Fitzgerald
38
Nolan Nicklas
39
Peter Canovali
41
Austin Albert
39
J.J. Dopkosky
45*
Ryan Jones
40*
TOTAL
196
193
Mike Delucia
43
John McCullough
44
Caden Farrell
45
Mike Beggy
45