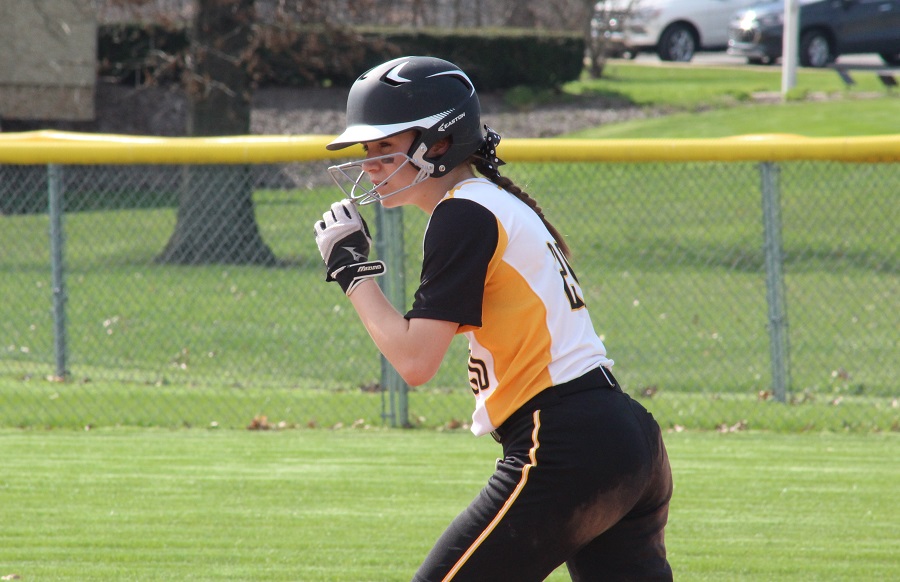 Tigers Play Lights Out at Baldwin
The North Allegheny varsity softball team took a lengthy journey to Baldwin on Monday afternoon/evening/night and returned with the result being a 3-3 tie in eight innings.
North Allegheny got behind early on a two-run home run by the Highlanders, but starter Ashley Adams held Baldwin scoreless from innings two through seven. The Tigers came back to tie the game in the fourth, with the key hit coming from Regan Brodine, who laced a double to center field to drive in the tying run. The score remained tied until NA's Kristen Chomos hit a home run to deep left-center field to give the Tigers a 3-2 advantage. Baldwin scored once in the bottom of the eighth to extend the game.
As the ninth inning began and the clock struck 10:00 PM, in mid-pitch the stadium lights went out leaving everyone in total darkness on the cloud-covered, drizzly evening. The lighting system had been pre-programmed by Baldwin to "call it a night" at that hour. Fortunately, no one was injured by the pitch that was in flight as "darkness" arrived, as that pitch already was in mid-flight. Given the fact that there would then have been a fifteen-minute waiting time to reactivate the lights followed by a warm-up time for the system, it was agreed that the game be terminated.
The tie puts North Allegheny's overall record at 7-3-1. The Tigers will next see action in a Section 3-AAAAAA matchup on Tuesday afternoon at 4:00 at Pine-Richland, weather permitting.