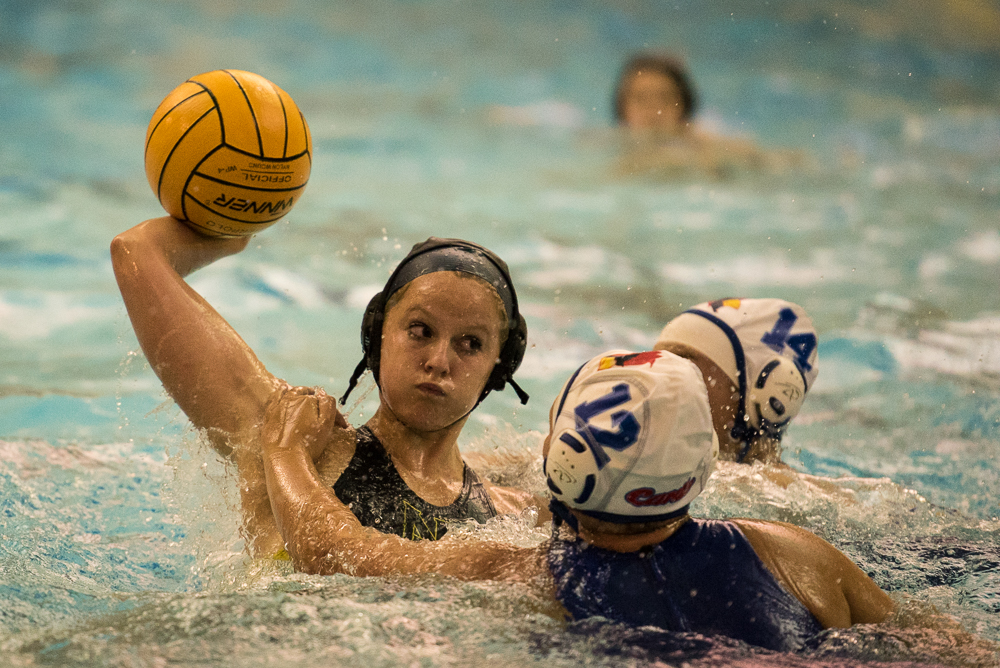 Tigers Play Solidly At Cumberland Valley Invitational
The North Allegheny water polo team spent the weekend at the Cumberland Valley Invitational and came away with a solid performance. The Lady Tigers went 1-1 in their two games, while the NA boys were 1-2 in their three contests.
The Lady Tigers began the tournament against the Cumberland Valley Eagles and were defeated by the host team, 14-8. Taylor McClellan had a strong all-around game with four goals, four steals and four exclusions drawn. North Allegheny rebounded in game two with an exciting 10-9 overtime victory over Governor Mifflin. McClellan was again impressive with four goals and five steals. Eliza Ross added three goals and Emma Shaffer chipped in with two goals. Abby Washabaugh was clutch on defense with six steals, while goalie Corey Riley nabbed seven blocks and one steal.
For the NA boys, the Tigers dropped their opening game by a 10-4 decision to LaSalle College despite a two-goal performance from Justin Rollman. In game two, host Cumberland Valley dealt the Tigers a 13-3 defeat. NA capped the tournament with a thrilling 13-11 triumph over Governor Mifflin. Nick Koehler led the way with five goals and one assist. Daniel Songer tallied three goals and Mitchell Rubio added two goals and two assists. Goalie Jack Kairys notched 11 blocks and two assists to earn the victory in net.
North Allegheny will visit Erie Cathedral Prep this weekend.