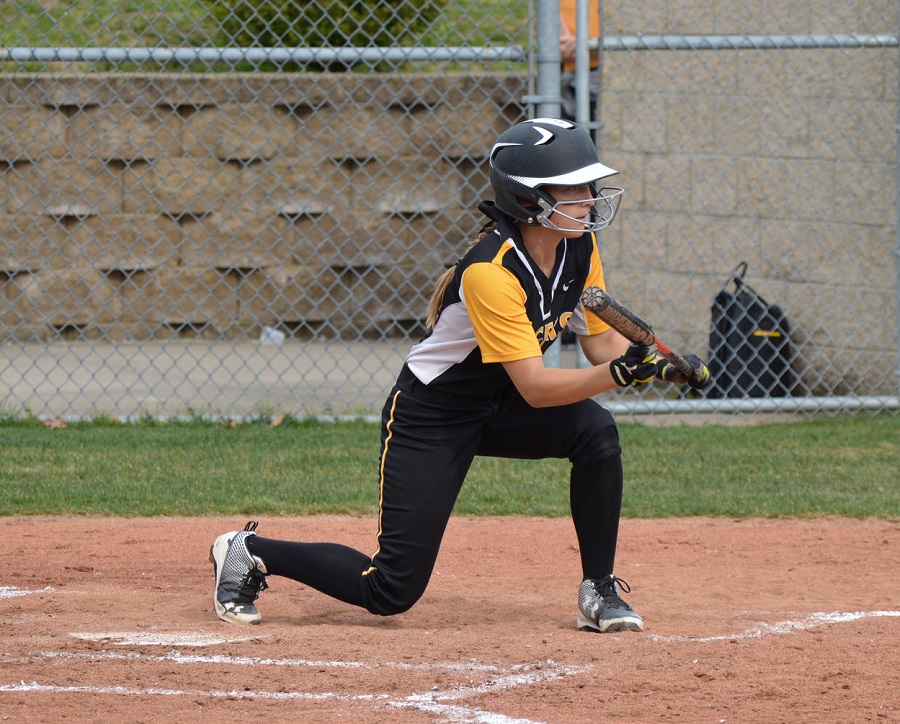 Tigers Repel Raiders, 4-2
The North Allegheny Varsity Softball Team defeated the Seneca Valley Raiders in a Thursday afternoon contest at NASH Field. The final score was 4-2, as the Tigers scored twice in the bottom of the first and twice in the bottom of the fifth. The Raiders got both of their runs in the top of the sixth, but winning pitcher Madi Beining was able to retire Seneca Valley without damage in the seventh to secure the Section 3AAAA victory.
In the bottom of the first, freshman designated player Kristen Chomos led off with a walk.  Following a sacrifice by sophomore left fielder Anna Pilotta, four consecutive walks to senior catcher Liz Scherer, freshman shortstop Rachel Martindale, senior pitcher Madi Beining, and senior first baseman Mollie Benvenuto led to two Tiger runs. A fielder's choice at the plate and a strikeout limited the damage as the Tigers left the bases loaded, but NA had a lead it would never relinquish.  The fifth inning rally started with a leadoff double by Pilotta, a one –out single by Martindale, a double by Beining, and a single by senior third baseman Allie Green. Also adding extra-base hits for NA were Chomos and senior pinch hitter Laura Ryder, both of whom doubled.
The Raiders runs in the sixth came on a leadoff error by the Tigers and a long home run by the Raiders' Elayna Nagy to deep right-center field.
With the victory, the Tigers' record rises to 11-1 overall and 8-1 in Section 3AAAA competition. Next up for the Tigers is a non-section home game on Monday evening at 7:00 PM vs. the Baldwin Highlanders.
Softball vs. Seneca Valley, 4-21-16
| Score by Innings | 1 | 2 | 3 | 4 | 5 | 6 | 7 | | R | H | E |
| --- | --- | --- | --- | --- | --- | --- | --- | --- | --- | --- | --- |
| Seneca Valley | 0 | 0 | 0 | 0 | 0 | 2 | 0 | | 2 | 3 | 0 |
| North Allegheny | 2 | 0 | 0 | 0 | 2 | 0 | X | | 4 | 8 | 4 |
WP - Madi Beining LP - Claire Zimmerman