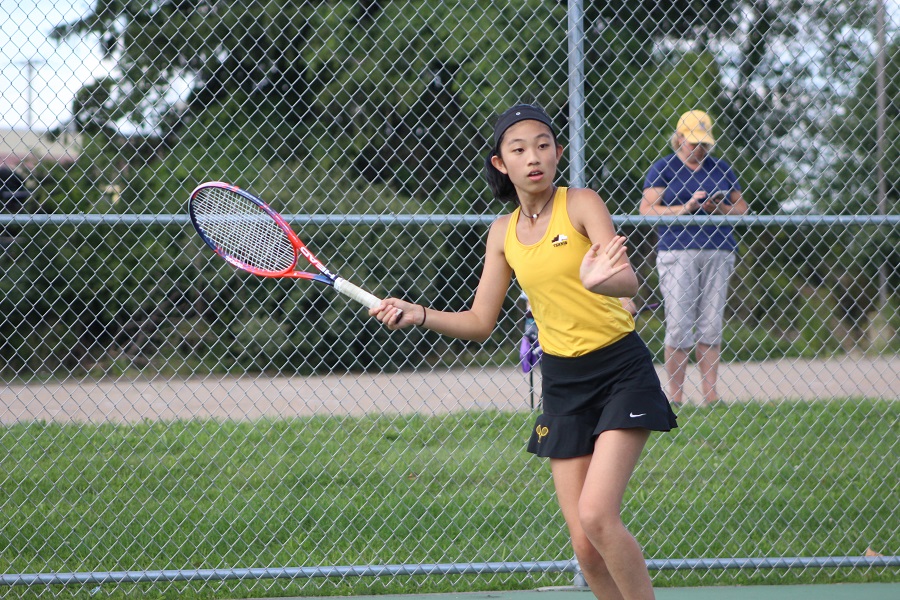 Tigers Roll To 5-0 Win Over Howland
In dominating fashion, the North Allegheny girls' tennis team won back-to-back matches for the first time this season with a 5-0 home sweep of Howland (OH) on Friday afternoon.
The Tigers rolled through singles play with wins by Nora Catanzarite, Ella Sinciline and Jenny Zhu. Sinciline didn't allow a single point to her opponent, Gina Lussier, during a 6-0, 6-0 win in No. 2 singles.
Similarly, the No. 1 doubles pairing of Claire Shao and Emily Wincko delivered a 6-0, 6-0 sweep of Ava Lavelle and Rachel Delida. The No. 2 duo of Ashley Chung and Abbey Swirsding defeated Chelsea Moorhead and Gianna Carbone by a score of 6-1, 6-0.
North Allegheny improves to 3-2 on the season and will host Moon in the section opener on Monday at 3:30 p.m.
Girls Tennis Summary vs. Howland (OH), 8-23-19
Match Summary

NORTH ALLEGHENY - 5
HOWLAND (OH) - 0
SINGLES
#1
Nora Catanzarite (NA) def. Kate Li (H)
6-3, 6-0
#2
Ella Sinciline (NA) def. Gina Lussier (H)
6-0, 6-0
#3
Jenny Zhu (NA) def. Alena Lerakis (H)
6-1, 6-0
DOUBLES
#1
Claire Shao/Emily Wincko (NA) def. Ava Lavelle/Rachel Delida (H)
6-0, 6-0
#2
Abbey Swirsding/Ashley Chung (NA) def. Chelsea Moorhead/Gianna Carbone (H)
6-1, 6-0