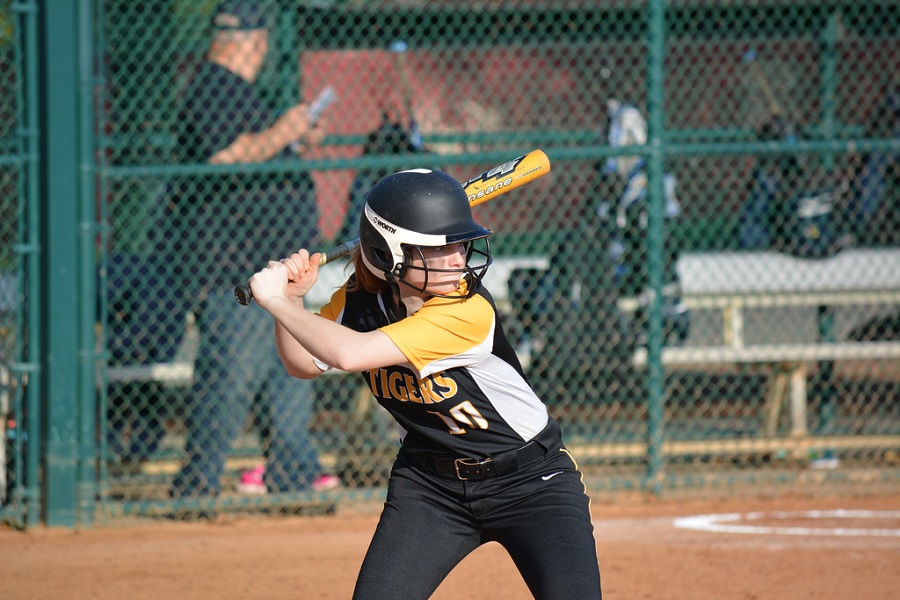 Tigers Sink Tribe…Oh…On Cinco De Mayo
The North Allegheny Varsity Softball Team traveled to McIntyre Field to take on the host North Hills Indians and came back with a 9-1 victory behind the complete-game five-hit pitching of senior Sami Beining and a sixteen-hit attack to pull away from the Indians.  Being struck out four and did not issue a walk in picking up her 30th career Varsity win.
The Tiger offense was paced by three players who delivered three hits apiece: senior shortstop Christine Scherer, who was three for four with a double; senior third baseman Mary Funderlich, who was also three for four with a double and three runs batted in; and junior left fielder Mackenzie Gostomski, whose three for four performance included two doubles and a run batted in.
NA gradually built a lead, scoring in every inning except the third. North hills got its only run in the fourth inning on a single by center fielder Lindsay Wittig and a double by first baseman Heather Tschannen.
Prior to the game, all Tiger seniors were recognized by The North Hills Boosters as a part of the North Hills Senior Day activities.
With the win, North Allegheny raises its overall record to 12-4, while raising its Section 3AAAA mark to 8-3. The Tigers will host the Pine-Richland rams at 7:00 on Tuesday evening at NASH Field in the final section contest of the year.
Line Score - NA Softball vs. North Hills, 5/5/14
| Score by Innings | 1 | 2 | 3 | 4 | 5 | 6 | 7 | | R | H | E |
| --- | --- | --- | --- | --- | --- | --- | --- | --- | --- | --- | --- |
| North Allegheny | 2 | 1 | 0 | 1 | 3 | 1 | 1 | | 9 | 16 | 1 |
| North Hills | 0 | 0 | 0 | 1 | 0 | 0 | 0 | | 1 | 5 | 2 |
WP - Sami Beining (6-2) LP - Megan Hitchan