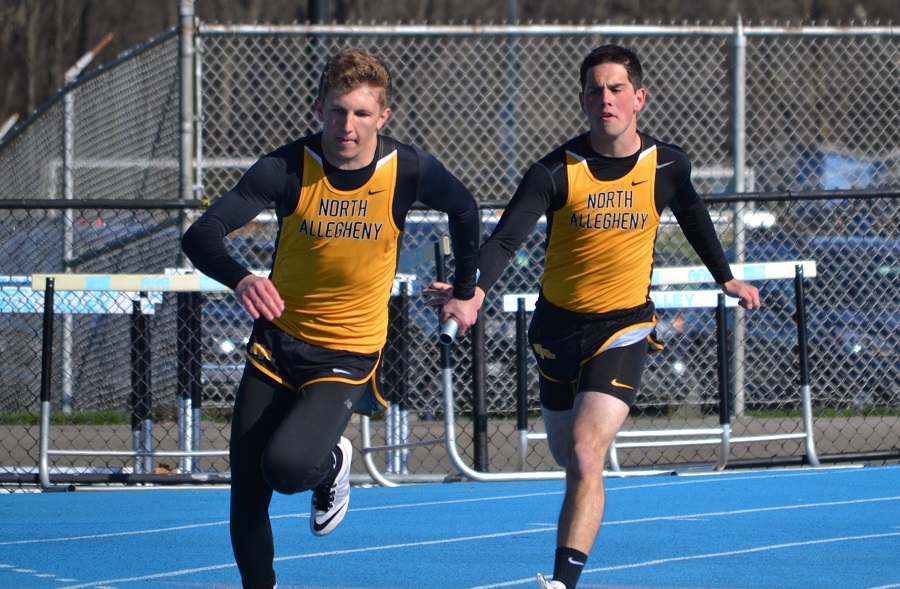 TIGERS SPLIT AGAINST BUTLER
NATF traveled to their second sectional showdown against arch-rival Butler in a rain-soaked setting for most of the meet.  Despite the rainy conditions, the Boys' team was able to take down their opponent 103-47 in commanding fashion, but the Girls' team wasn't able to keep up with their rival and lost 92.66 – 57.33.
The lady double winners from the Tigers included Clara Savchik in the 1600 and 3200m runs and jumper Jolene Yon in the  Long Jump and Triple Jump.  Melina Owens was also a winner in the 100m Hurdle Race.
The Tiger Boys were able to win all but two events on the track with Ayden Owens, along with teammates Holton Foulk and Devon Angermeier sweeping the 3oo Hurdles event.   In the field events, Ijhad Bonner won the high jump and Nicholas Vuono won the shot put against a very competitive Tornado throwing crew.
The Tigers will be competing in the Latrobe Invitational on Friday.  Meets starts at 1:30 pm.