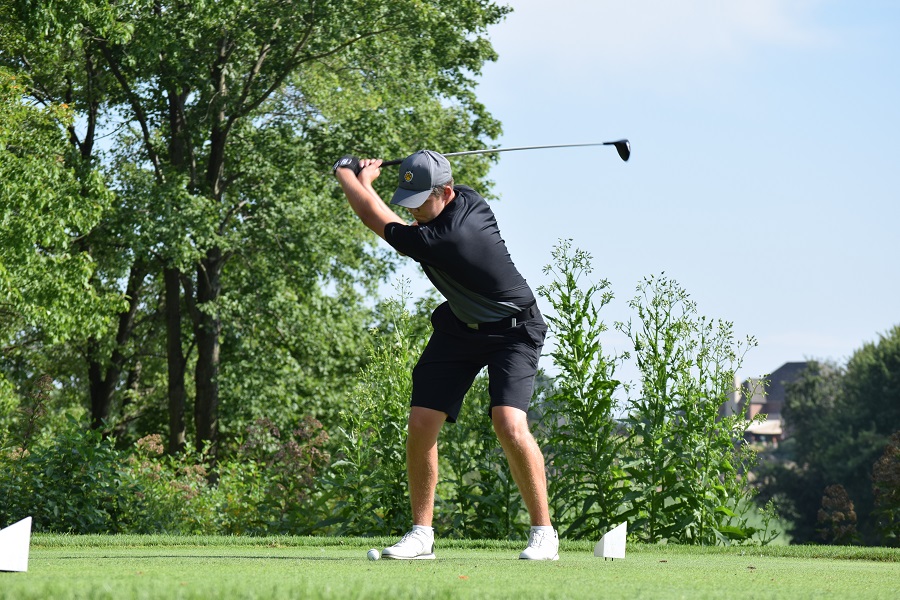 Tigers Sweep Non-Section Tri-Match With Mars, Blackhawk
On a beautiful Friday afternoon, the North Allegheny boys' golf team traveled to Rittwood Golf Course to take on Mars and Blackhawk in a non-section tri-match. The Tigers came away victorious with a team score of 199. Mars took second with a 203 and Blackhawk carded a 204.
North Allegheny was paced by junior Portland Canovali's even par 36 on the afternoon. Sophomore Dylan Fitzgerald had a strong showing with a 39. Scott Fitzgerald posted a 40, while Peter Canovali and Adam Steinmetz each totaled a 42.
Mars was led by Grant Crosley's 38 and Blackhawk was paced by Ryan Robinson's 36.
The 3-0 Tigers will have a practice day on Monday before four straight days of matches next week, including the start of section.
| Match Summary | | | | | |
| --- | --- | --- | --- | --- | --- |
| NORTH ALLEGHENY | SCORE | MARS | SCORE | BLACKHAWK | SCORE |
| Scott Fitzgerald | 40 | Cody Killian | 42 | Ryan Robinson | 36 |
| Portland Canovali | 36 | Blake Bertelow | 40 | Mike Hixenbaugh | 40 |
| Adam Steinmetz | 42 | Danny Mitchell | 40 | Hunter Woodward | 45 |
| J.J. Dopkosky | 43* | Caleb Raydo | 43 | Ray Knallay | 41 |
| Peter Canovali | 42 | James Bromley | 50* | Dom Mannarlmo | 47* |
| Dylan Fitzgerald | 39 | Grant Crosley | 38 | Garrett Uebelacker | 42 |
| | | | | | |
| TOTAL | 199 | | 203 | | 204 |
| | | | | | |
| Mike Delucia | 45 | Jared Kolasch | 48 | Brendan Welsch | 48 |
| Caden Farrell | 48 | Matt Solich | 44 | David Kolodzieg | 46 |