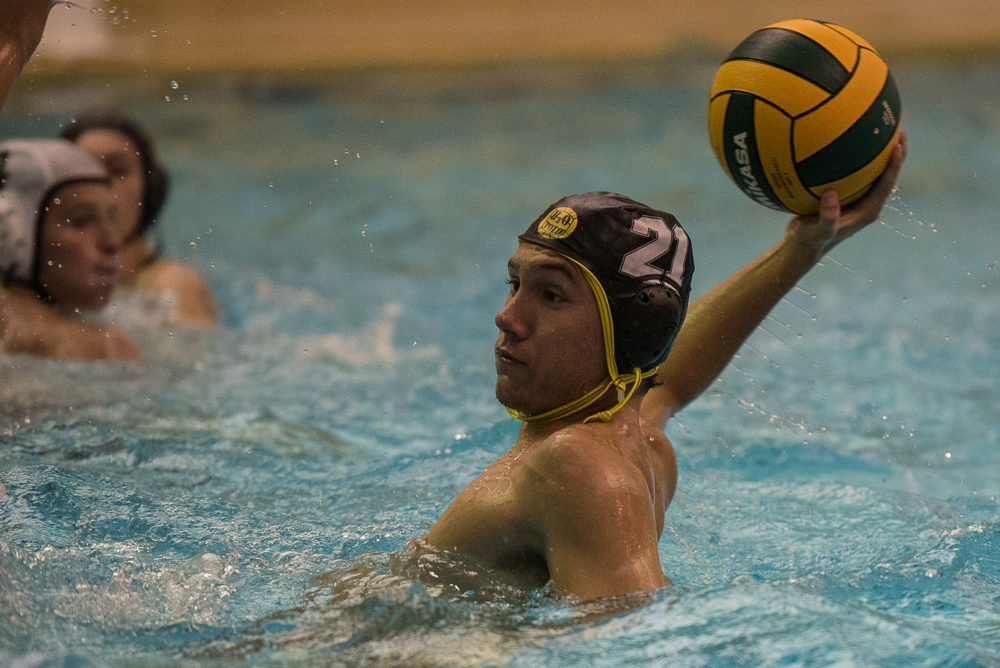 Tigers Test Northern Foes At Erie Challenge
The North Allegheny water polo team took part in the Erie Challenge over the weekend with the Lady Tigers going 2-2 at the tournament and the NA Boys finishing with a 1-3 showing.
For the NA girls' team, the Lady Tigers suffered losses in their first two games, dropping a 12-8 decision to Villa Maria and a narrow 13-12 defeat to Wilson. Taylor McClellan and Emma Shaffer scored five goals each in the loss to the Wilson Bulldogs.
The Lady Tigers rebounded in their third game with a 13-8 triumph over the McDowell Trojans as McClellan, Shaffer and Eliza Ross scored three goals apiece. Abby Washabaugh netted two goals and captured three steals to lead the defense. Goalie Corey Riley posted nine blocks, two assists and one steal. In the final contest at the Erie Challenge, North Allegheny dominated Fairview, 13-4. Ross led with three goals and Riley paced the defense with three steals.  Taylor McClellan got the start in net and notched 11 blocks and three steals.
The NA boys' water polo team struggled at the onset of the tournament, falling to Cathedral Prep (12-7), Wilson (12-7) and Thomas Worthington (7-4). In the match versus Thomas Worthington, the Tigers played well defensively with goalies Alex Srpys and Teddy Struk splitting time in net to combine for five blocks and four steals.
In the fourth and final game for the NA Boys, victory was seized with an 11-6 win over McDowell. Mitchell Rubio led the way offensively with four goals, while Nick Koehler added three goals. Nick Carmassi, Daniel Songer, Max Moore and Michael Struk netted one goal apiece. In net, goalie Jack Kairys made an outstanding 17 blocks and one steal to seal the win.
The North Allegheny water polo team will be in action this weekend at the North Penn Invitational.