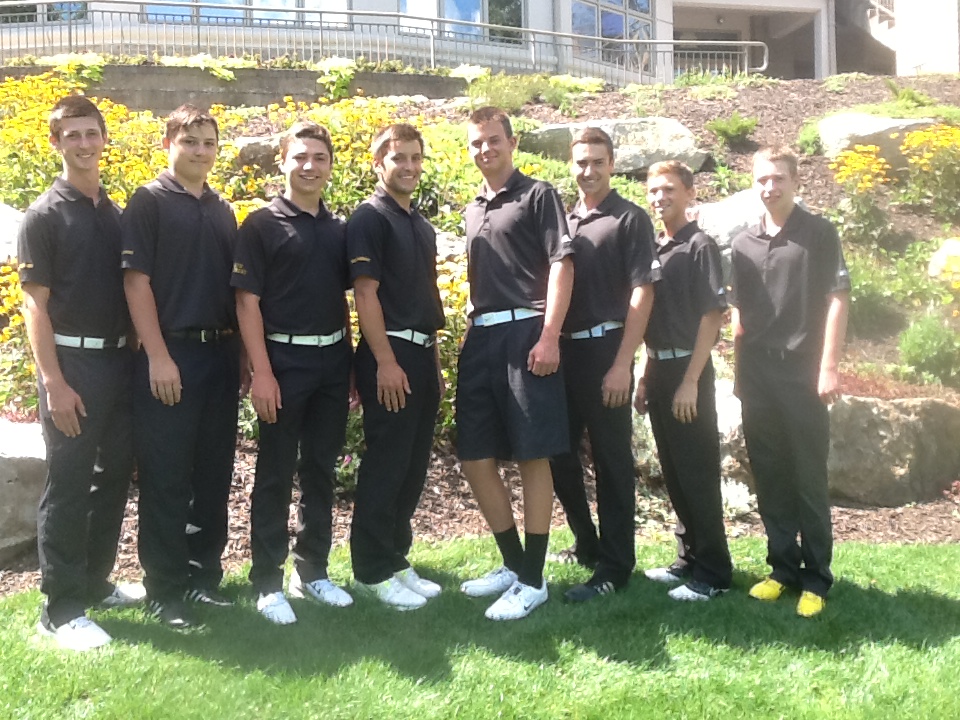 Tigers Tie Panthers In Non-Section Match
The Tigers Boys' Golf squad finished with a non-section tie against Sewickley Academy on Tuesday afternoon, 184-184, from Diamond Run Golf Club.
In an exciting contest, North Allegheny's Ryan Dougherty shot a one-under par 35 to lead all golfers on the day. David Mrazik finished at par and Martin Lazzaro tallied a 37.  Josh Huhn and Noah Wessel each shot a 39 and Kyle Dewey rounded out the scoring for the Tigers with a 42. For the Panthers, Declan Hickton and Sam Sauter each finished with a 35 to pace Sewickley.
North Allegheny sits at 3-2-1 following Tuesday's contest.  The Tigers will host Butler this afternoon as NA returns to section play.  Tee time is set for 3:30 pm.
Match Summary

NORTH ALLEGHENY - 184
SEWICKLEY ACADEMY - 184


NORTH ALLEGHENY
SCORE
SEWICKLEY ACADEMY
SCORE
Martin Lazzaro
37
Anthony Muscato
37
Kyle Dewey
42
Declan Hickton
35
Josh Huhn
39
Chris Johnson
41
Ryan Dougherty
34
Max Hammel
43
David Mrazik
35
Jason Li
36
Noah Wessel
39
Sam Sauter
35
TOTAL
184
184
Nick Longo
36
Scott Brown
46
Joe Fitzgerald
40
Joey Straka
44