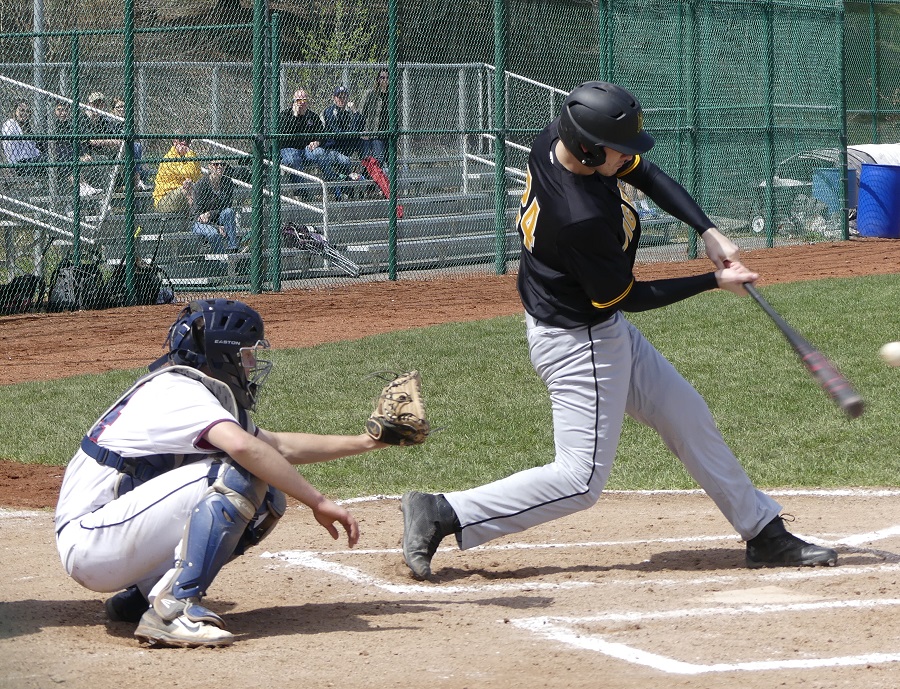 Tigers Top Titans In Section Opener, 3-1
Senior Bobby Brown was a one-man wrecking crew on Saturday, helping vault North Allegheny to a 3-1 victory at Shaler in the Section 1-AAAAAA opener. Brown tossed 6.1 masterful innings and struck out seven batters to earn the victory. At the plate, Brown smashed a two-run homer in the third inning that gave North Allegheny a 2-0 advantage.
The Tigers added on to the lead in the top of the seventh, an inning that was sparked by a one-out double by Caiden Wood. Junior Turner White entered as a pinch runner for Wood, advanced to third on a wild pitch and scored on an RBI single by junior Justin Hamm to give NA a 3-0 lead.
With an outstanding day on the mound, Brown was looking for a complete-game shutout entering the bottom of the seventh but ran into some trouble in the final frame. Shaler picked up an RBI single by Tyler Smith to cut the score to 3-1 and loaded the bases with only one out. Inheriting a sticky situation, junior Colin Cain checked into the game in relief and induced a game-ending double play off the bat of Anthony Friel to finish off the Titans and secure his first save of the season. Shaler starter Christian Seelhost took the loss, surrendering three runs (one earned) in 6.1 innings.
North Allegheny remains undefeated with a 6-0 overall record and 1-0 mark in Section 1. Shaler slips to 4-3 overall and 0-1 in the section. The Tigers host Seneca Valley on Monday night at 7:00 p.m. The game will be broadcast live via the internet on the North Allegheny Sports Network.
Baseball vs. Shaler, 4-8-17
| Score by Innings | 1 | 2 | 3 | 4 | 5 | 6 | 7 | | R | H | E |
| --- | --- | --- | --- | --- | --- | --- | --- | --- | --- | --- | --- |
| North Allegheny | 0 | 0 | 2 | 0 | 0 | 0 | 1 | | 3 | 5 | 0 |
| Shaler | 0 | 0 | 0 | 0 | 0 | 0 | 1 | | 1 | 4 | 1 |
WP - Bobby Brown (1-0) LP - Christian Seelhorst