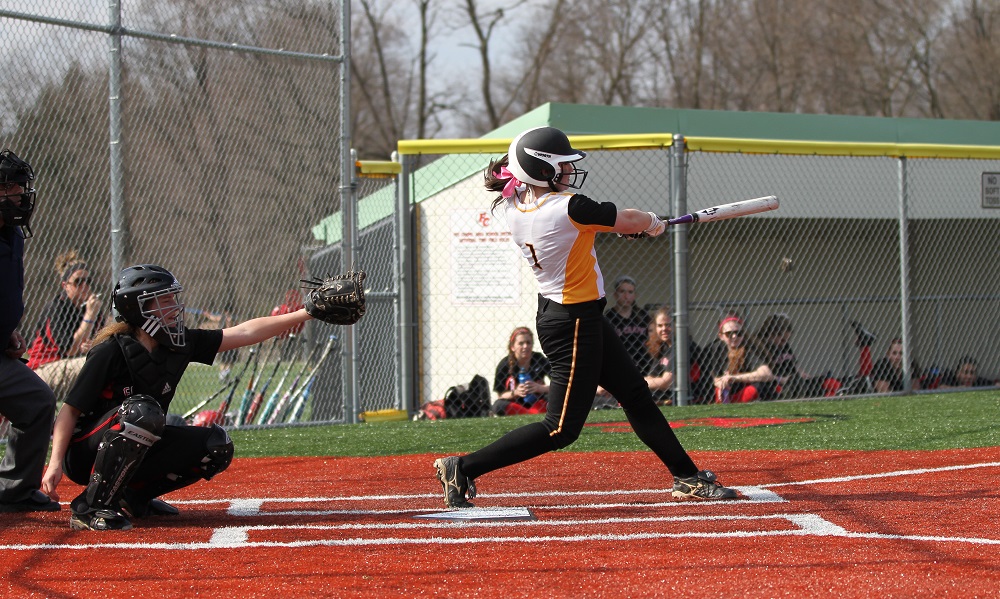 Tigers Travel To Triumphs
The North Allegheny Varsity Softball team traveled to Kissimmee, Florida, where they competed on Thursday, Friday, and Saturday, March 20th, 21st, and 22nd and returned home with a record of 3-0 as they prepared for the upcoming W.P.I.A.L. season.
On Thursday, the first day in 2014 that the Tigers actually saw a field of grass and dirt, North Allegheny scrimmaged a solid Vineland, NJ, team in their first non-official competition of the season and performed solidly throughout the session.
Friday brought the first regulation game of the season as the teams awoke early to prepare for the 8:00 AM start against University Christian School, Florida.  University Christian, one of the top teams in their Florida classification, had a 10-1 record entering the contest, giving credence not only to their strength, but also to the benefits of Florida weather.  North Allegheny prevailed in a hard-fought contest, coming away with a 9-5 victory in their season-opener.
On Saturday, the Tigers played a late-afternoon double header against Opelika High School from Opelika, Alabama. (Opelika is located not far from Auburn University for the geography buffs among you.)  Opelika navigated the 420-mile trip to Kissimmee in a school bus, showing their resolve to compete.  Despite having a quick offense that tested North Allegheny's defense, strong pitching from both senior Sami Beining and sophomore Madi Beining along with solid, timely hitting from all sixteen Tigers allowed NA to prevail by scores of 16-3 and 12-2 to silence the rabid Opelika fan base, giving the Tigers the 3-0 mark to start their season.
It was a memorable experience for the team as they combined excellence on the field with the enjoyment of experiencing the parks of Disney with their teammates and coaches. Depending on the weather, the Tigers will open their season later this week in Section 3-AAAA W.P.I.A.L. action. Check the North Allegheny website for schedules and updates.