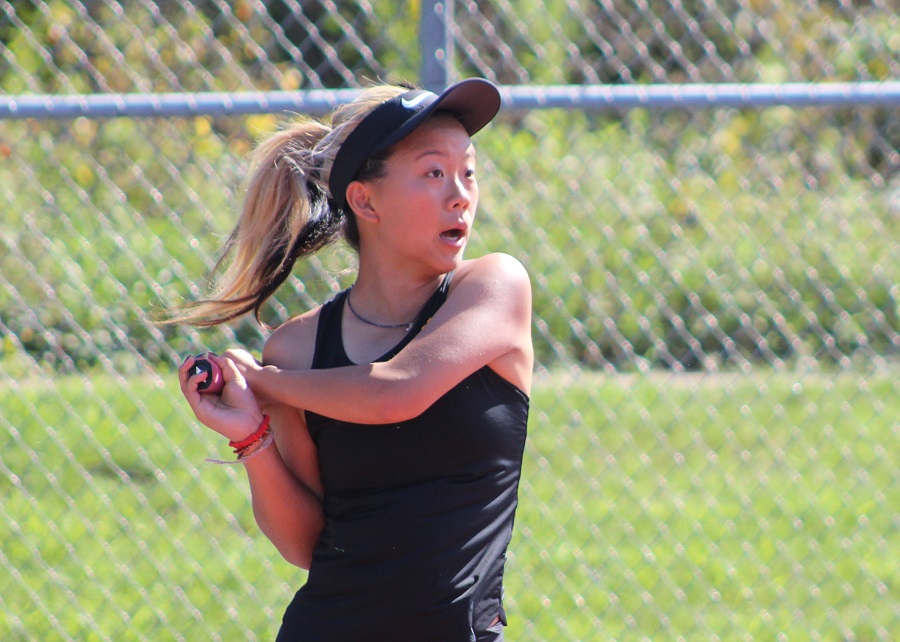 Tigers Triumph Over Tornado, 4-1
The North Allegheny girls' tennis team won its third straight on Thursday afternoon with a 4-1 section triumph over the Butler Golden Tornado.
The Tigers swept doubles play and took 2 of 3 in singles to claim the win. At No. 1 singles, junior Emily Wincko rolled to a 6-1, 6-0, victory against Mikayla Turner. Junior Abbey Swirsding dominated Jillian Clark at No. 2 singles with a 6-0, 6-0, win.
The NA pairing of Siya Jain and Rebecca Murphy at No. 1 doubles topped Butler's Emily Porneluzi and Cameron Hanratty by a 6-3, 6-2, decision. The No. 2 duo of Eileen Hu and Tia Soussou earned a convincing shutout over Olivia Culp and Carly Devore, 6-0, 6-0.
With the win, North Allegheny improves to 3-2 overall and 2-0 in section play. The Tigers will visit Hampton for another section contest on Monday afternoon.