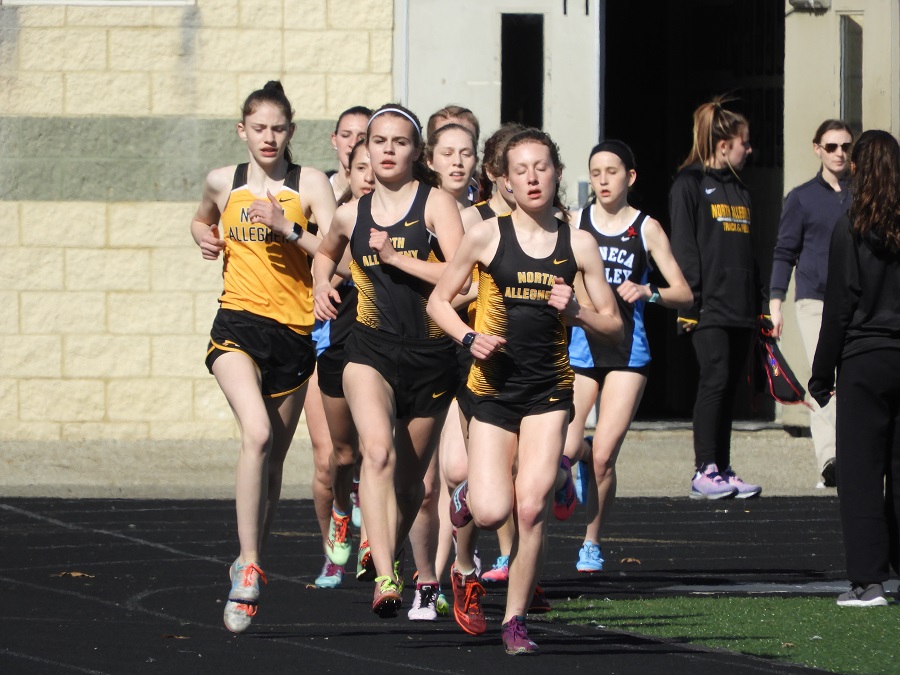 Tigers Win First Section Meet
Both NATF teams took home hard-earned victories over rival Seneca Valley in their first sectional meet of the season. A very competitive meet for each team, the winner wasn't decided until the final events of the day.
On the track, only distance runners were able to capture individual wins for their team.  Keeley Misutka was able to outsprint the field in the 800m Run while Hannah Lindgren dominated the 1600m and 3200m Runs.  In the field events Jessica McConnell won the Triple Jump as well as Jessica Kotrick in the discus. The victories from freshmen Hannah Ziegler and Evelyn Wiethorn in the Javelin and High Jump, respectively, locked in the victory for the Girls team with a final score 85-65.
Senior Connor Ditka led the throwing team with victories in both the Discus and Shot Put. On the track the spark that fueled the Tigers to rally and overcome their opponent came from a winning sweep in the 400m Dash by Joey Porter, James Huber, and Jacob Porter. Joey also won the 100m Dash and 200m Dash, the only competitor in the meet to win 3 individual races. Hurdler Donovan Rice earned first place honors in the 100m High and 300m Intermediate races. ­­­Zack Kinne broke from the pack in commanding fashion and raced to a first-place finish in the 3200m Run. Pole Vaulter Avery Mitchell locked in the final points of the day and secured the Tiger victory with a score 78-72.
The Tigers will host arch rival Butler next Tuesday in their final home sectional showdown at Newman Stadium.