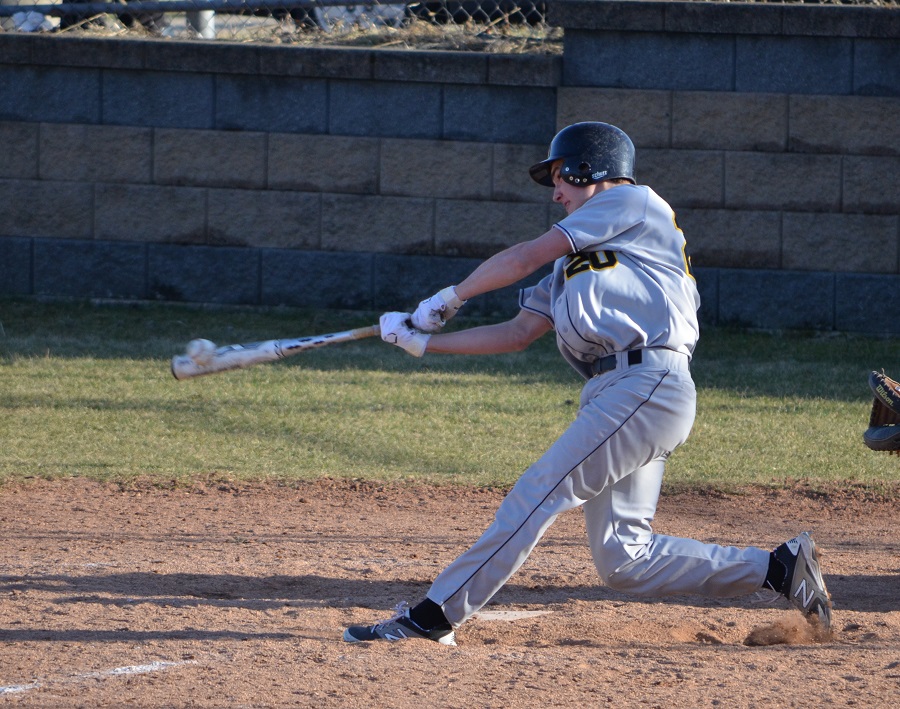 Tigers Win Section Opener, Hunt Down Foxes, 4-1
Senior Mitch Machi broke a 1-1 tie in the sixth inning with a three-run double to help lift the North Allegheny Tigers to a 4-1 section win over the Fox Chapel Foxes on Saturday afternoon.  Machi and the Tigers were locked in a pitcher's duel throughout much of the day with Fox Chapel's Chad Bartlett.
Scoreless through four innings, Fox Chapel's lone run came in the bottom of the fifth when Connor Duquette scored on a passed ball to put the Foxes on top, 1-0. The lead was short lived as the Tigers finally got through to Bartlett with a four-run top of the sixth inning.
It appeared that Bartlett would sail through the sixth inning, as he had the previous five, with a quiet ground out and fly out to start the frame. However, Bartlett's two-out walk of sophomore Blake Young proved to be an unlikely catalyst for a momentum turning inning. Following the Young walk, Brandon Rossier singled and Jason Monper walked to load the bases. Fox Chapel turned to Jacob Pilarski out of the bullpen to halt the NA uprising, but the sophomore surrendered a bases-loaded walk to Dan McCauley and the game was tied, 1-1. With the sacks still loaded with Tigers, Machi came through with a clutch bases clearing double to give the reigning WPIAL champions a 4-1 lead.
NA reliever Tyler Saundry made sure the lead stood up with two scoreless innings of relief for his second save of the season. Machi allowed one run in five innings to improve to 2-0 on the campaign.  Bartlett suffered the loss for Fox Chapel, yielding four hits and three runs in 5.2 innings of work. Bartlett struck out five batters in the defeat.
With the win, North Allegheny sits at 2-1 overall and 1-0 in Section 1-AAAA. Fox Chapel drops to 4-2 overall and 0-1 in section play. The Tigers continue section action on Monday afternoon with a visit to Seneca Valley. The game will be broadcast live via the internet on the North Allegheny Sports Network. First pitch is scheduled for 4:00 pm.