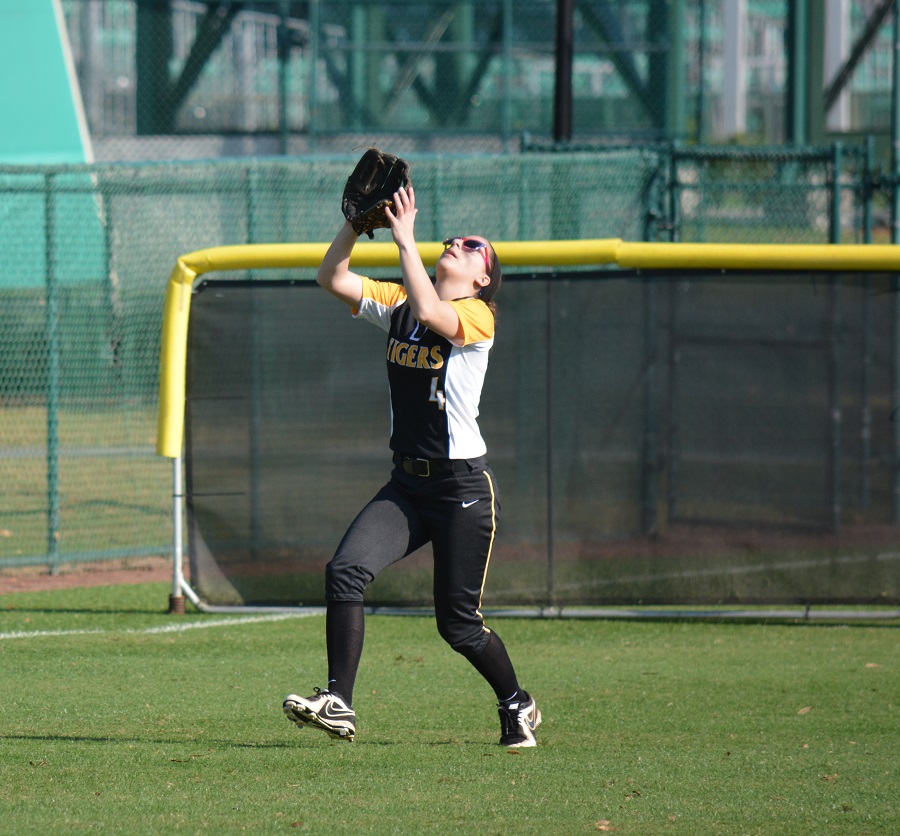 Wildcats Outlast Tigers
In a game of offensive outbursts by both teams, the Greater Latrobe Wildcats struck last to defeat the North Allegheny Varsity Softball Team on Senior Night at NASH Field on Thursday evening.  Senior Sami Beining took the loss for the Tigers to see her season record slip to 5-2.
After a back-and-forth scoring session in the first 4 ½ innings, the Tigers finally tied the game at six in the bottom of the fifth inning by sending nine hitters to the plate and tallying four runs.  The inning was highlighted by catcher Casey Ginocchi's long home run to left-center field, with shortstop Christine Scherer, who had doubled, also scoring on the two-run shot. The game was tied when left fielder Mackenzie Gostomski ripped a clutch two-out, two-run single to drive home Erica Jelinek, running for first baseman Logann Woodley, who had doubled, and designated player Julia Buffalini, who had singled.
Latrobe nailed it down in the top of the sixth on a three-run home run by second baseman Ashley Perillo. The Tigers sent the potential tying run to the plate in the bottom of the seventh inning, but could not break through, concluding a game in which NA left eleven runners on base.
With the defeat, the Tigers fall to 11-3 on the season, while being tied for first place in Section 3-AAAA with a 7-2 mark.  The team will next see action when they travel to Shaler Area on Tuesday afternoon to play the Titans.
Line Score - NA Softball vs. Latrobe, 4/24/14
| Score by Innings | 1 | 2 | 3 | 4 | 5 | 6 | 7 | | R | H | E |
| --- | --- | --- | --- | --- | --- | --- | --- | --- | --- | --- | --- |
| Latrobe | 2 | 1 | 0 | 1 | 2 | 3 | 0 | | 9 | 14 | 2 |
| North Allegheny | 1 | 0 | 1 | 0 | 4 | 0 | 0 | | 6 | 8 | 2 |
WP - Ali Pagliei LP - Sami Beining (5-2)