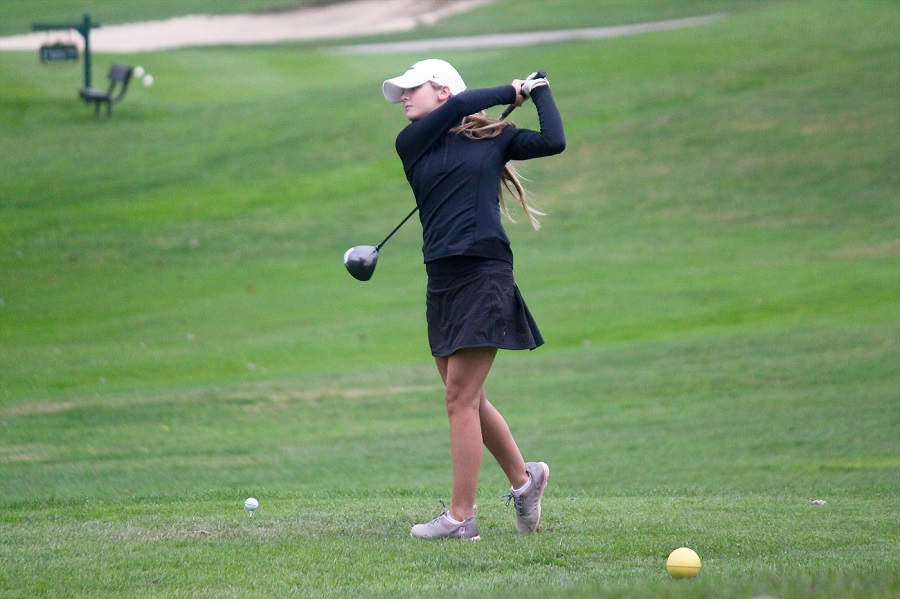 Wrigley, Leto Advance To PIAA Individual Finals
Three Lady Tigers competed on Monday for a spot in the PIAA Individual Golf Championships and two have advanced into next week's event. On a chilly and windy day at the PIAA Western Regional at Tom's Run Golf Course, Caroline Wrigley and Megan Leto made the cut with scores of 81 and 82, respectively. Wrigley took third place and Leto place fourth. Christina Lewis shot a 91 and missed the cut.
Overall, six girls qualified with Hampton's Marissa Balish leading the scorecard. Balish won a two-girl playoff and posted a score of 80.
Wrigley and Leto will compete on October 26 and 27 in the PIAA Individual Championship. The NA girls' tennis team will be in action on October 28 in the PIAA team championships.