2016-2017 News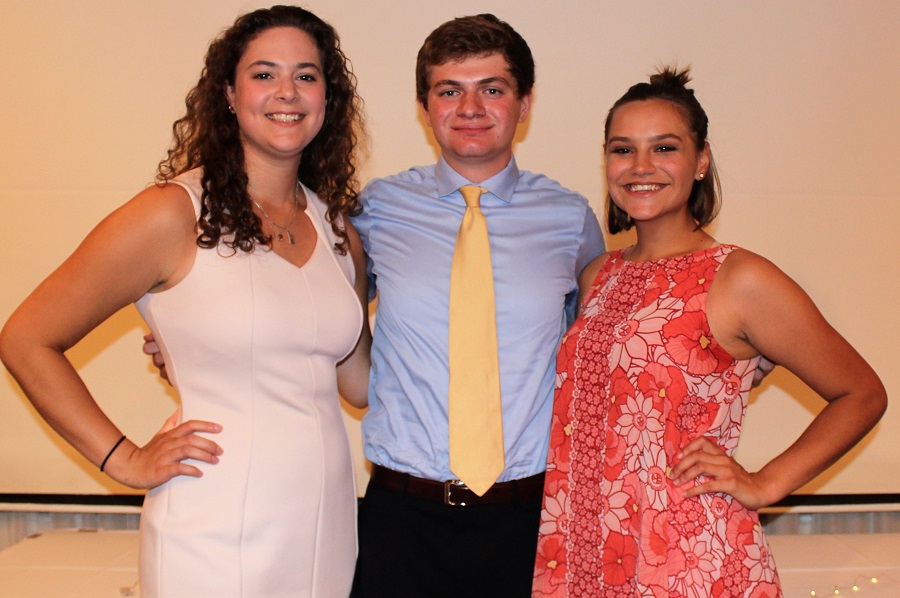 Three members of the NA Class of 2017 have committed to row for NCAA college programs. Schaefer King will row for the Division III Shoremen at Washington College in Chestertown, MD.  He was accepted into the Presidential Fellows Program and will study Political Science. Julia Losco will row for the Division III Pioneers at Marietta College in Ohio; she will major in Petroleum Engineering and was accepted into the McDonough Leadership Program. Emily Chadwick will row for the Duquesne University Dukes Division I team in Pittsburgh.  She was accepted into the Bayer School of Natural and Environment Sciences and will study Forensics Science and Law.
The NARA seniors have made tremendous contributions to the rowing program over the past four years. They will continue their academic careers as follows:
Tim Appleton, Elon University, Elon, NC
Fracesca Balest, Allegheny College
Savannah Clem, Chatham University
Aidan Donovan, Penn State University
Nick Hladio, University of Toronto
Arie Kalcevic, University of Pittsburgh
We wish each of our graduating rowers success in their collegiate careers. Go Tigers!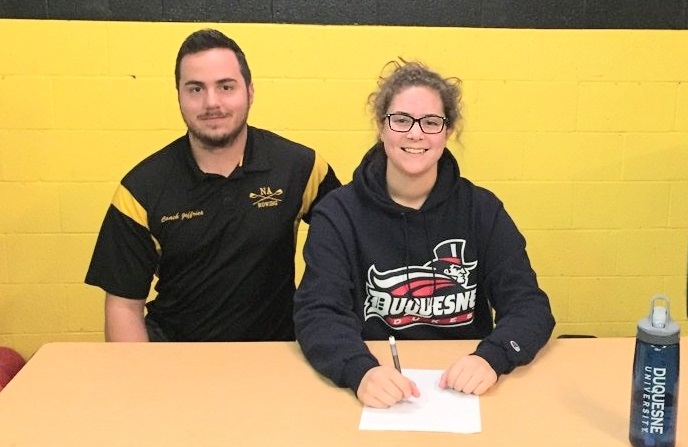 Senior Emily Chadwick has signed a letter of intent with Duquesne University to row with the Dukes Women's Division I team for the 2017 – 18 season. She was accepted into the Bayer School of Natural and Environmental Sciences where she will study forensics science and law.  Emily has been an integral member of the NA Rowing team and looks forward to continuing her rowing and academic career at Duquesne.