View Game Summaries For
2017-2018 Game Summaries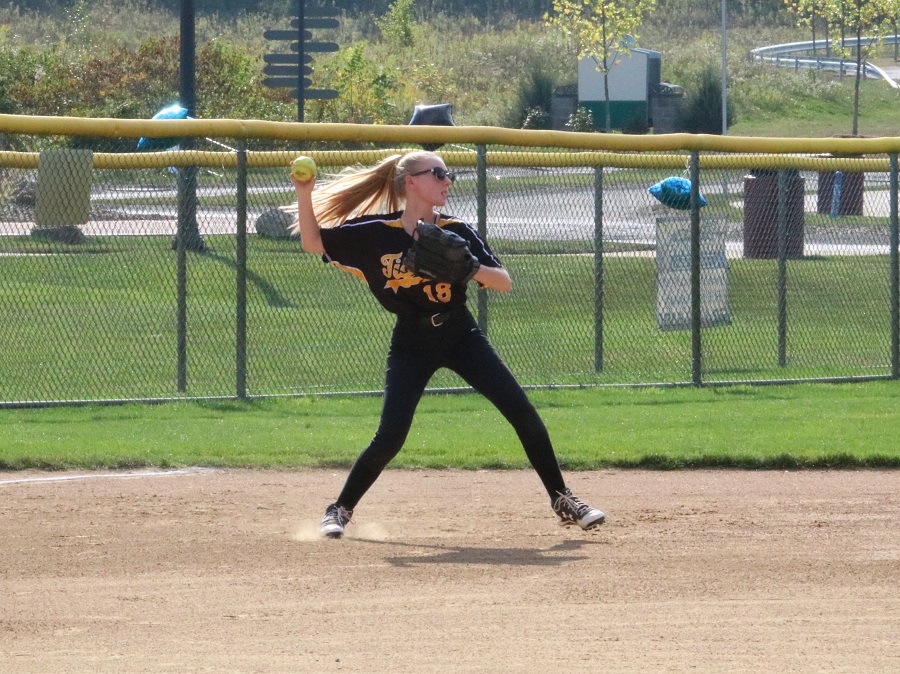 On a blistering 91-degree fall day, the North Allegheny Lady Tigers took a 5-1 record into their doubleheader against the Seneca Valley Raiders (3-3).  In game one of this twin bill, the NA bats were as hot as the temperature.  Led by senior Julia Lagnese (3 for 3 and 4 RBI's) the Tigers cruised to a 16-11 win.  Others who contributed to the team win were senior Kayla MacDonald (2 for 4 and 1 RBI), sophomore Abby Birch (2 for 3 with 3 runs scored), junior Sydney Korvik (2 for 4 and 2 RBI's) and junior Callie Beck who was 3 for 3 at the plate.
As the sun began to set and the temperatures cool down, so did the Lady Tigers bats.  NA limped to an 18-5 defeat with a disappointing loss.  The Tigers find themselves now at 6-2 this season and fighting for a high playoff seeding.  NA's next opponent will be the Hampton Talbots on Sunday, October 1 at 2 PM and 4 PM at Hampton.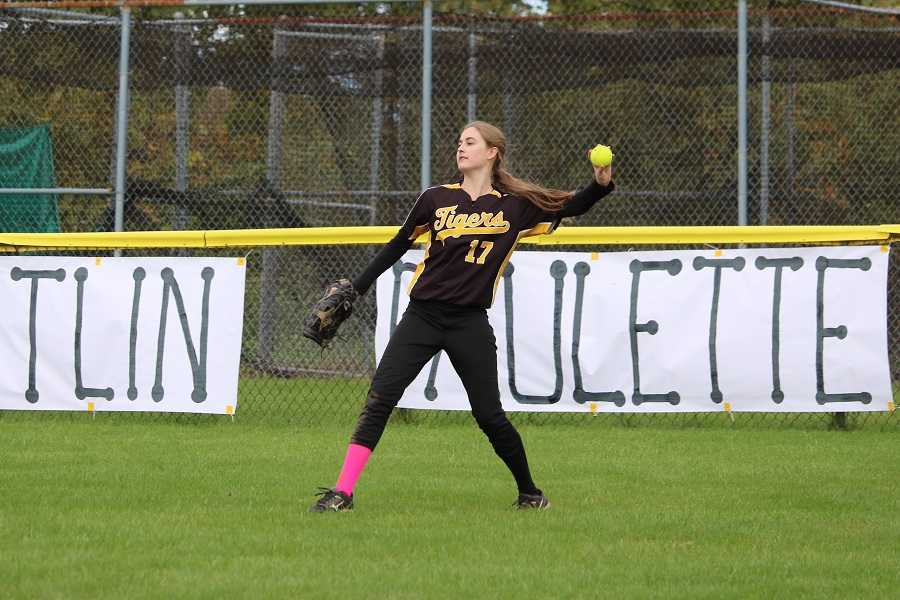 On Sunday, September 10th, the Lady Tigers played a double header against their local rival the North Hills Lady Indians.  The Indians brought a 2-0 record while NA was at 1-1.  Game one was a back and forth affair with each team scoring the first three innings to find the score with NA leading 9-5 after three full.  After a scoreless fourth, the visiting Indians exploded for five runs in the 5th inning to take a 10-9 lead.  NA answered with two runs in the bottom of that same inning and another two runs in the bottom of the seventh to win with a final score of 13-10.  Senior Susie Lawless crushed a "no-doubt-about-it " two-run HR in the sixth and the Tigers never looked back.  Others contributing to the win were junior Lindsay Holmes (3 for 4, 1HR and 3 RBIs) and freshman Claire Medic (2 for 3 w/ 1 run and 1 RBI).  Medic also pitched a great game and issued only 1 base-on-balls.
Game two was a defensive display as the Lady Tigers held the Indians to five runs and went on to win the game 7-5.  This game featured another terrific pitching performance, but this time by junior Melissa Metzger who yielded only nine hits.  NA found themselves down 4-2 after five innings, but found their bats in the sixth with a five run barrage.  Those contributing to the effort were, freshman Lizzie Wetmore, senior Kayla MacDonald, senior Julia Lagnese and senior Natalie Constantakis.
The Tigers find themselves at 3-1 heading into a tough matchup against Baldwin this Sunday at Marshall Middle School at 12:00 PM and 2:00 PM.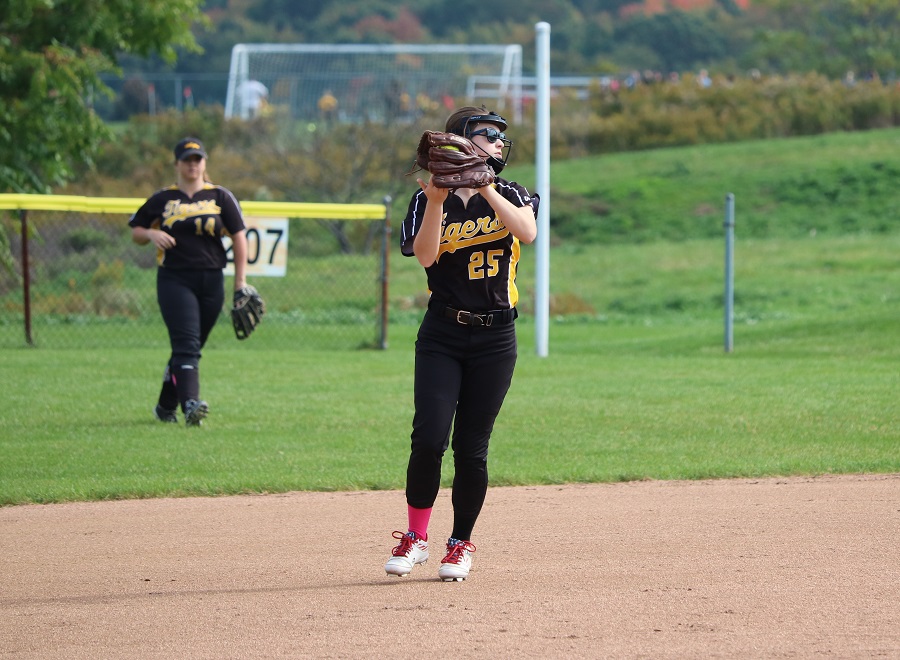 The 2017 Lady Tigers Slow-Pitch Softball season opened on Sunday, September 3rd, on a Fall-like day at Bethel Park High School.  The Lady Tigers' play in game one of this double header was inconsistent as they found themselves on the losing side of a lopsided 13-3 deficit.  The Tigers could only muster three runs on six hits.  After the defeat, the Lady Tigers found their bats and went a combined 20 for 41 at the plate to ensure a victory with a final score of 13-12 in the second game of this season opening double header.
The Lady Tigers built off the strong play by lead-off batter and senior Rachel Giger who was 6 for 6 (4 runs and 2 RBI's) and freshman Lizzie Wetmore who was 5 for 6 and led all players with 3 RBI's.  Indeed a team win, others who contributed to the victory were senior Julia Lagnese (3 for 5) and junior Sydney Korvik (2 for 3 with 1 run and 1 RBI).  Susie Lawless had a huge pinch hit single to lead off the top of the sixth inning as the team went on to score 2 important runs to tie the game as they headed to the top of the seventh and eventually won the game in the bottom of the seventh.
The Lady Tigers (1-1) will be home this Sunday at Marshall Middle School to take on the Indians of North Hills.  Game times are scheduled for Noon and 2 p.m.