View News For
2018-2019 News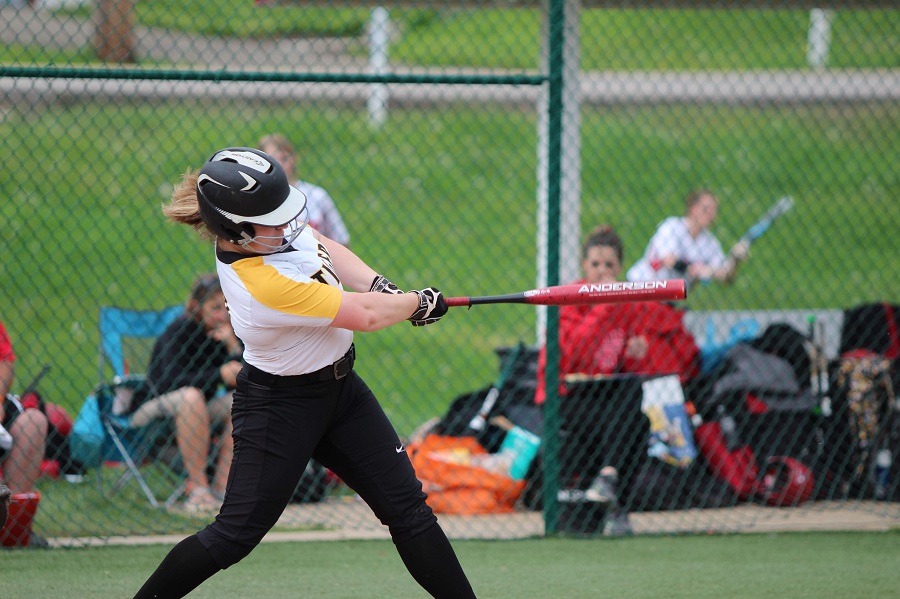 Five North Allegheny softball players were named to the Big 56 Conference all-section team, including two first team recipients. The all-section teams were announced today by the Big 56 Conference and were voted on by the section coaches.
Earning first-team All-Section 2 laurels in Class 6A were senior shortstop Rachel Martindale and senior designated hitter Regan Brodine. Martindale leads the Tigers with a .556 batting average to go along with a team-high four homer runs, 33 runs scored and 18 RBI. Martindale and Brodine are tied for the team lead in RBI. Brodine is fashioning a batting average of .345.
Second-team accolades went to senior third baseman Kristen Chomos and pitcher Ashley Adams. Chomos is hitting at a .426 clip this season with 18 RBI, also tied for the team lead with Martindale and Brodine. Adams is the staff ace with a 9-4 record and an ERA of 2.43. The senior right-hander is also a standout bat in the lineup with a .396 average, one home run and 12 RBI.
Senior centerfielder Brooke Serbin took home Honorable Mention recognition. Flashing great speed and a sure-handed glove in the outfield, Serbin is also hitting .333 on the campaign with 11 RBI and 10 runs scored.
For a look at the entire Class 6A Big 56 Conference all-section team, click here.
The Tigers are the top-seed in the WPIAL Class 6A playoffs that begin this week, sporting a 13-6 overall record and 10-4 section mark. NA will take on Upper St. Clair on Wednesday at 5 p.m. in the WPIAL quarterfinals.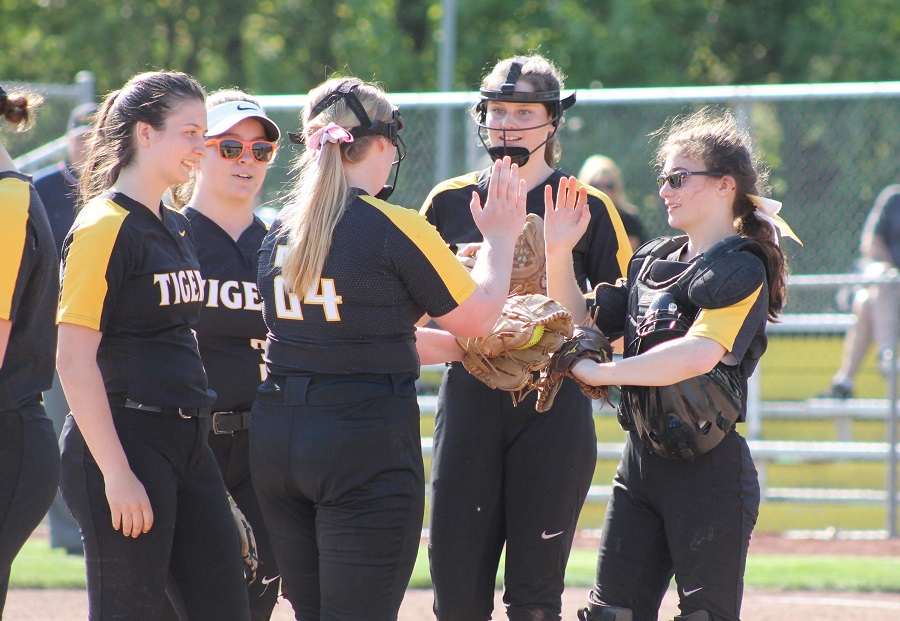 The WPIAL released its softball playoff pairings on Thursday and North Allegheny received the No. 1 seed in Class 6A. The top-seeded Tigers will take on the Upper St. Clair Panthers in the WPIAL quarterfinals on Wednesday at 5 pm at West Allegheny High School. The Panthers are the fourth-place team out of Section 1 with a 10-4 mark and 13-6 overall record. For a look at the Class 6A bracket, click here.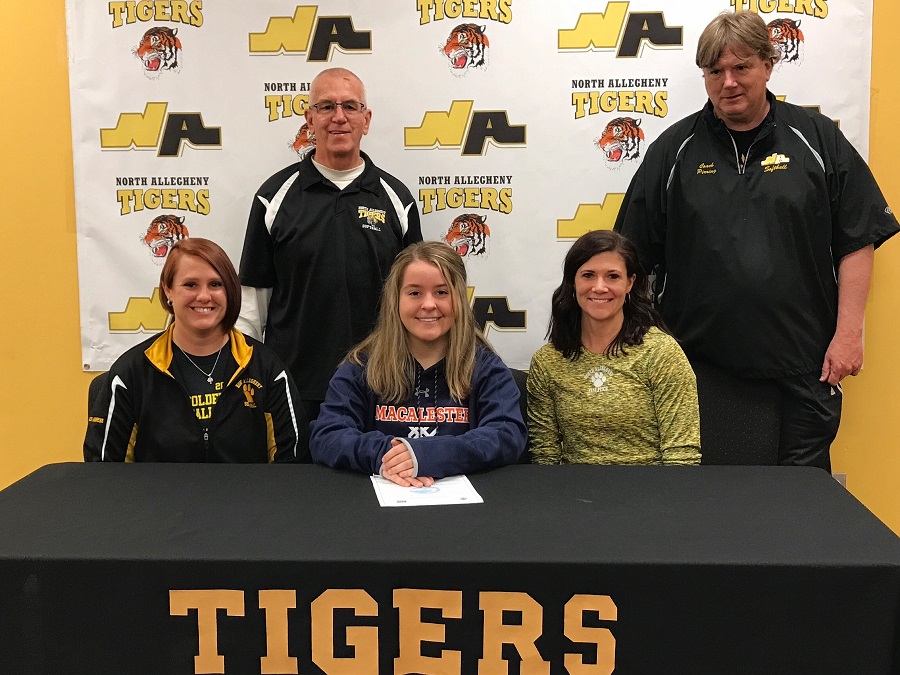 North Allegheny senior Regan Brodine has signed her commitment letter to attend Macalester College in Minnesota to continue her softball career at the collegiate level.  Brodine brings enthusiasm, leadership, and a big bat to the Tigers. She led the team in extra base hits over the past two seasons, while batting .328. She completed the 2018 season with contributions across all infield positions on defense.  
She will join the Scots next year, while studying Neuroscience and Mathematics, as part of a pre-medical program. Macalester College is one of the top National Liberal Arts Colleges according to US News and World Report. The campus is located between the Twin Cities, St. Paul and Minneapolis.
Brodine is a four-year member of the Chamber Orchestra and Golden Strolling Strings. She is a member of the National Honor Society and STEMinism club, and has served as a majorette for four years, including two as captain or feature performer.