View News For
2018-2019 News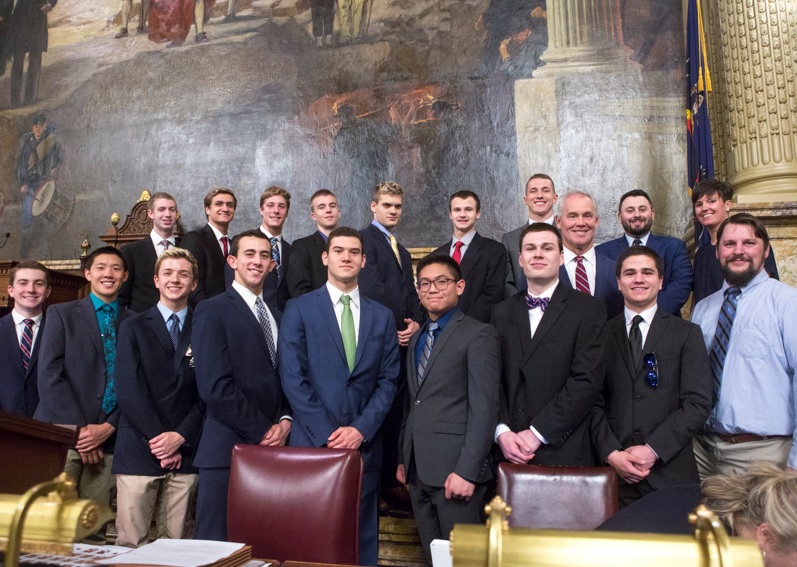 The PIAA champion North Allegheny boys' swimming team joined Pennsylvania Speaker of the House Mike Turzai at the State Capitol in Harrisburg on Monday. The Tigers were recognized by the PA House of Representatives for winning the PIAA Class AAA title for the third consecutive season. Congratulations to the Tigers and coach Patrick Wenzel for another championship season.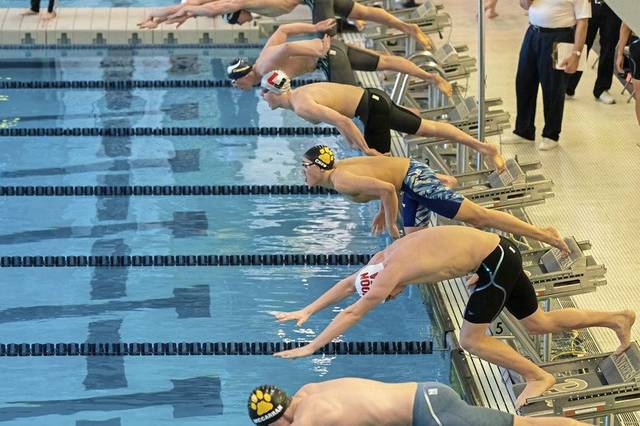 North Allegheny senior Jerry Chen has committed to continue his swimming career at the University of Pittsburgh next school year.
Chen helped the North Allegheny boys' team to its eighth consecutive WPIAL Class AAA title and third straight PIAA title this season.
He placed second in the WPIAL (56.94 seconds) and fifth in the PIAA (56.54) in the 100-yard breaststroke, and first (one minute, 31 seconds) and second (1:30.70) as part of the 200 medley relay team.
In his career, Chen earned three WPIAL gold medals in the 200 medley relay. Chen won WPIAL silver in the 100 breaststroke twice.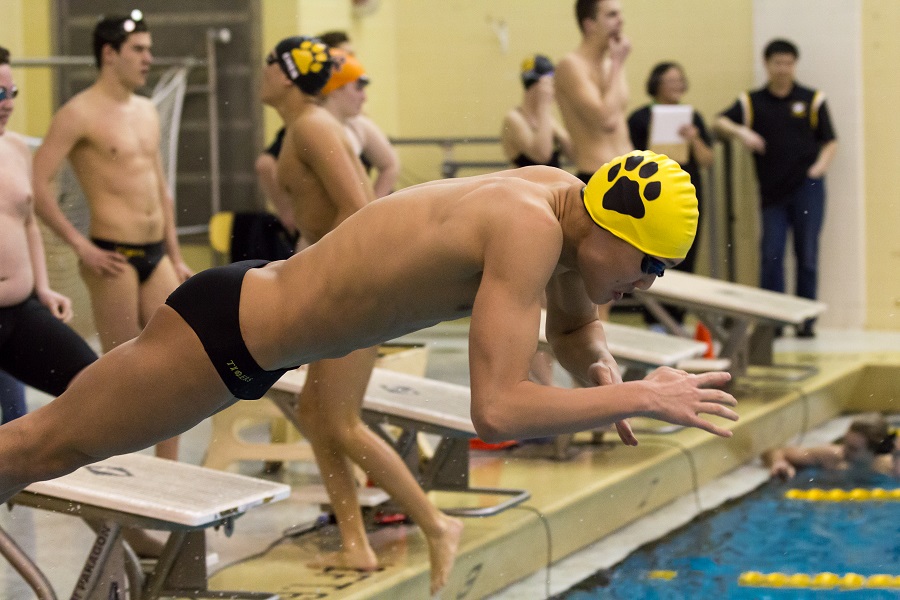 The North Allegheny boys' swimming team has been named the overall High School National Champion by Swimming World Magazine for the 2017-2018 school year. The Tigers are featured in their September issue, which was recently released to the public. To read this month's issue and the feature on the North Allegheny swimmers, click here.