View News For
2022-2023 News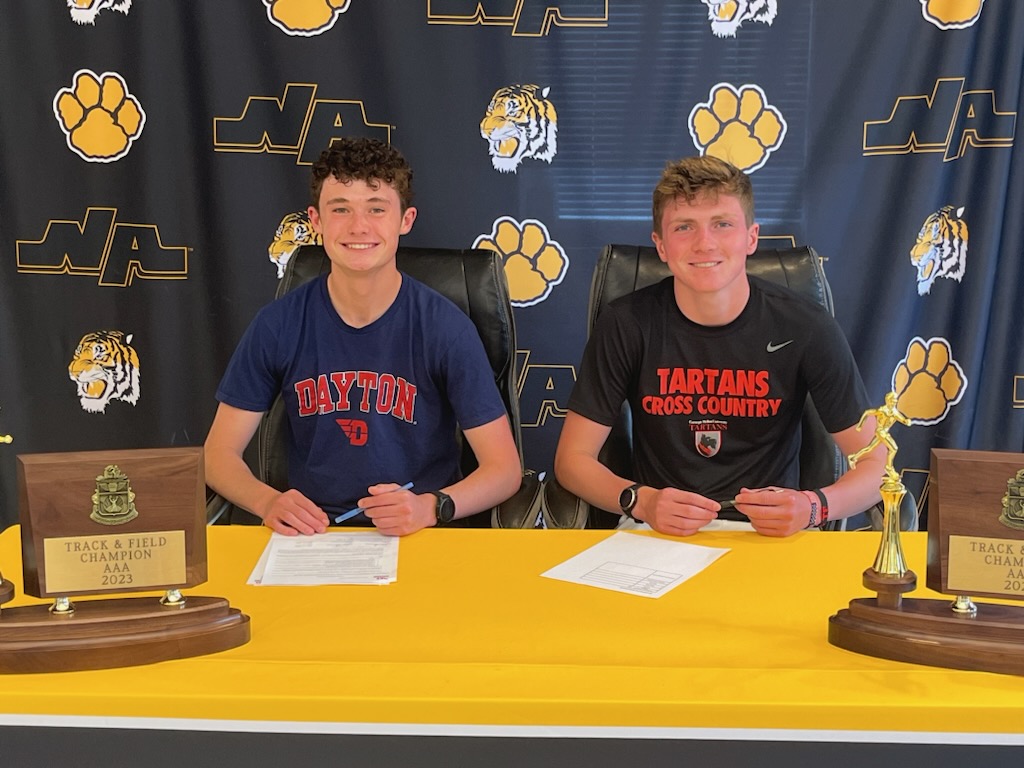 North Allegheny seniors Gregory Kossuth and Joey Rempe has signed their letters of intent to continue their academic and athletic careers at the collegiate level. Kossuth inked his letter of intent with Carnegie Mellon University and Rempe signed his LOI with the University of Dayton.
Both Kossuth and Rempe were part of four WPIAL championships and three PIAA titles in cross country during their tenure at North Allegheny. Both athletes led  the North Allegheny track and field team to a WPIAL crown earlier this month. Kossuth won WPIAL silver at the team championships in the 3200m Run and was part of the 4×800 Relay that took second place at the WPIAL individual championships.
Kossuth will major in Business at Carnegie Mellon University. Rempe will major in Biochemistry/Pre-Med at the University of Dayton. Both athletes will participate in cross country and track in college.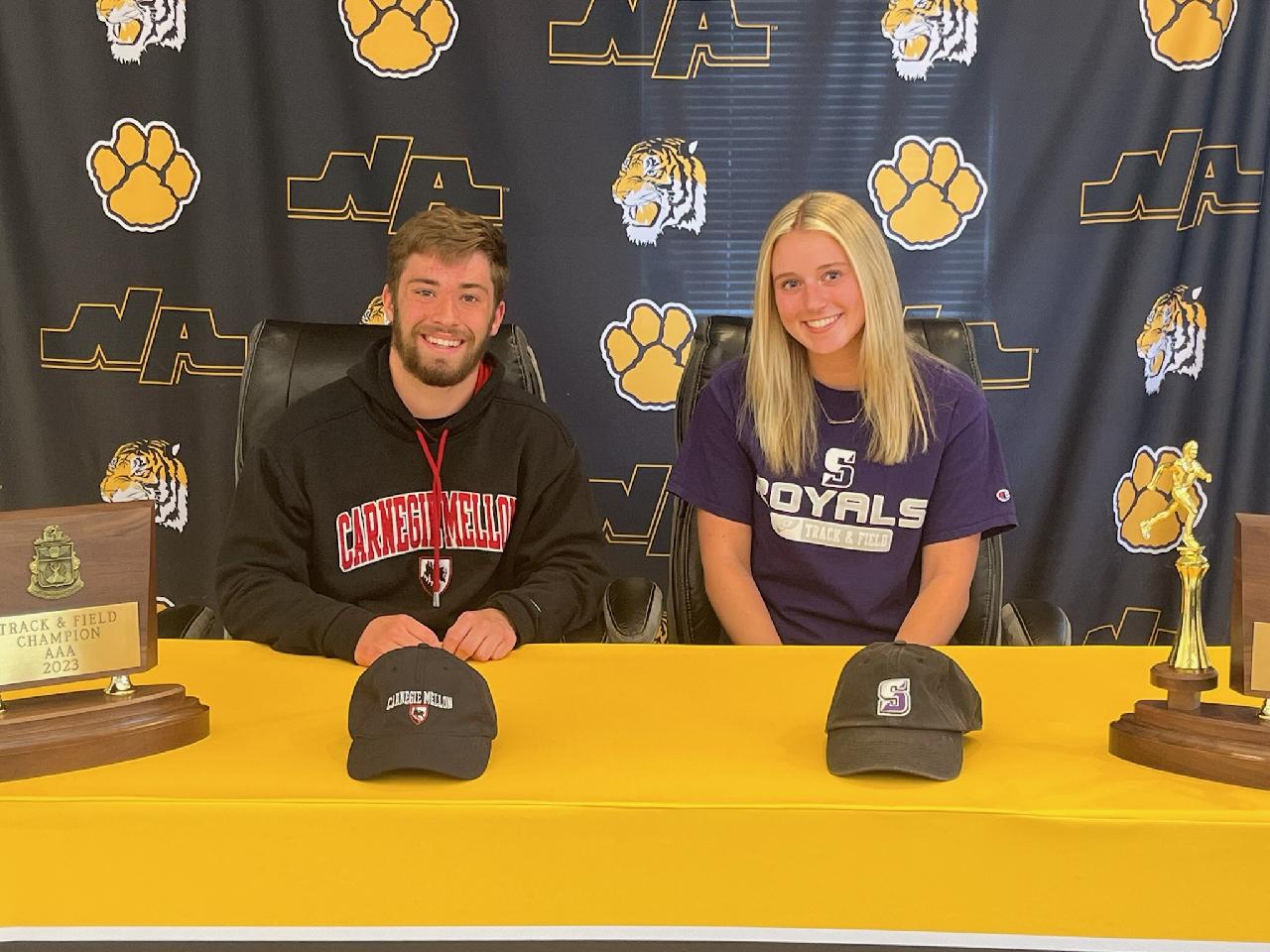 Two members of the WPIAL Class AAA champion North Allegheny track and field team made their college choices official on Wednesday. Senior Ryan Handron signed his letter of intent with Carnegie Mellon University and senior Rachael Johns inked her LOI with the University of Scranton.
Just yesterday, Handron helped lead the North Allegheny boys' track and field team to a WPIAL crown, the program's 14th overall, with a first-place performance in the Pole Vault. In 2022, Handron took third place at the WPIAL team finals and fifth place at the WPIAL individual championships.
In similar fashion, Johns aided the Lady Tigers in their efforts in capturing a second consecutive WPIAL title and the program's 13th overall. Johns took eighth place at the 100-Meter Hurdles, following a third-place finish at the WPIAL team semifinals last week. Last season, Johns took second place at the WPIAL team championships in the 100m Hurdles and fifth in the High Hurdles at the 2022 WPIAL individual finals. Additionally, Johns is a two-time WPIAL champion with the North Allegheny girls' soccer team.
At CMU, Handron plans to study Engineering and will join a Tartans track and field program that recently won its fifth University Athletic Association (UAA) championship and first title since 2017.
Johns will study Kinesiology at the University of Scranton and will have a guaranteed seat in the Doctor of Physical Therapy program.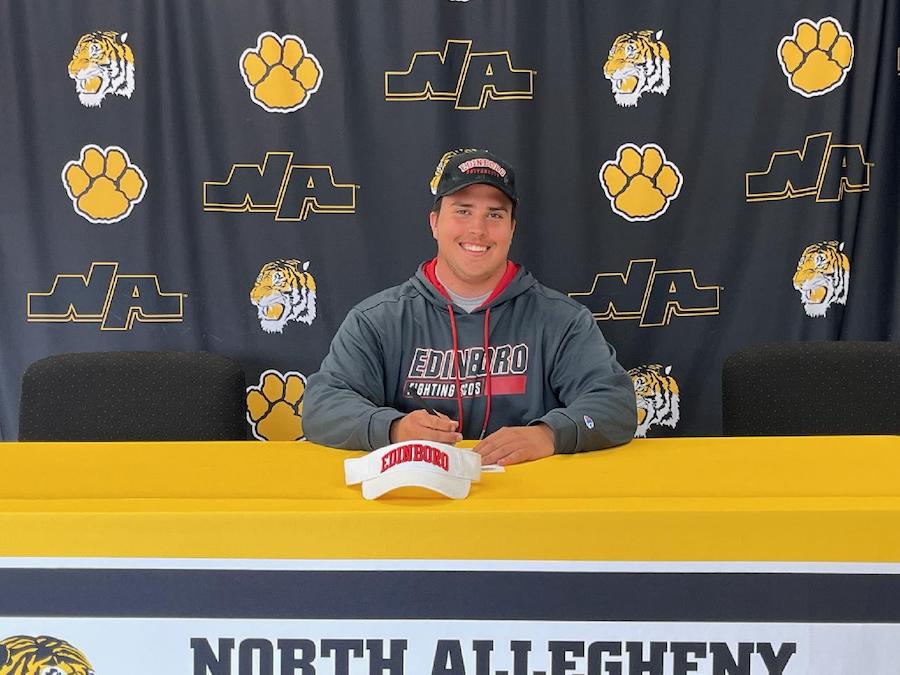 North Allegheny senior Kaden Velasquez signed his letter of intent to continue his track & field and academic career at NCAA Division II PennWest Edinboro. Velasquez inked his LOI on Monday afternoon.
Velasquez is a five-year member of the North Allegheny track and field program under head coach John Neff. Last season, Velasquez placed third in the Discus event at the WPIAL Class AAA Team Championships, helping North Allegheny to a second-place finish. He is also a defensive lineman for North Allegheny football team, winning the WPIAL Class 6A championship this past fall.
At PennWest Edinboro, Velasquez plans to major in Film/Creative Writing.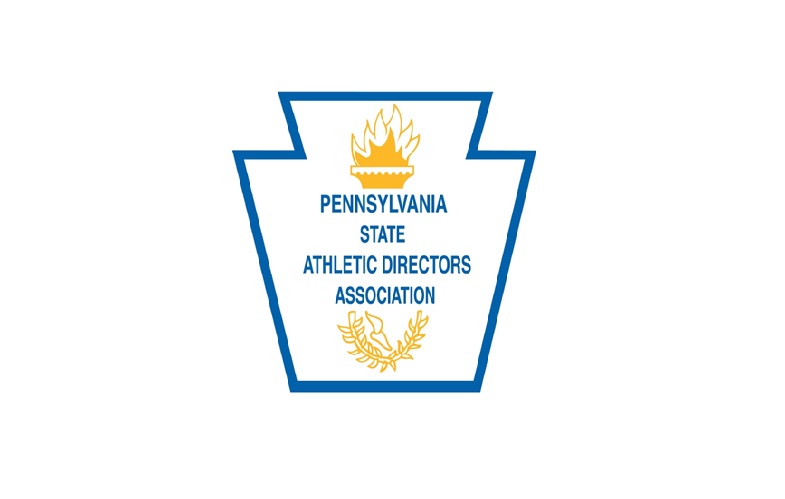 Robert Bozzuto, Athletic Director at North Allegheny School District, has been named as the recipient of the 2023 Pennsylvania State Athletic Director Association (PSADA) Athletic Director of the Year.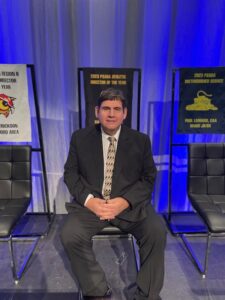 Mr. Bozzuto was PSADA's President-Elect from July, 2018 to June, 2020 and is currently the President from July 2021 to June, 2023. He has been recognized numerous times by PSADA for distinguishing himself as a leader in athletic administration. He has received the PSADA Region IV Athletic Director of the Year, Distinguished Service Award and Distinguished Instructor of Coaching Education.
Mr. Bozzuto attended Howland High School in Warren, Ohio, where he was a varsity athlete in wrestling, football and baseball. He graduated from Youngstown State in 1979 and went on to earn certifications in Elementary Education and Athletic Administration. This is Mr. Bozzuto's 44th year in education.
He worked for a year in the Hempfield Area School District and 19 years in the Franklin Regional School District before moving to North Allegheny, where he has been Athletic Director for the past 24 years. Mr. Bozzuto has taught Government, Economics, Psychology, Social Studies and Third Grade. He has coached football, wrestling, basketball, baseball, cross country and track. He has been involved with the Washington Wild Things baseball team in the Frontier League as Field Manager and Administrative Vice President.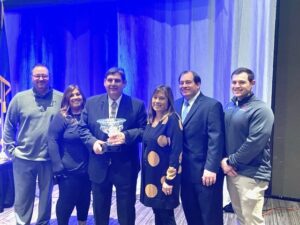 Mr. Bozzuto and his wife Shelley have two sons, Bobby and Anthony, a daughter Christina, and two grandchildren, Blaise and Gabriella. Congratulations Robert Bozzuto, Pennsylvania State Athletic Director of the Year.
ABOUT PSADA
PSADA has grown and evolved to be one of the preeminent state associations of athletic administration in the nation. Claiming the largest membership of over 800 athletic directors, PSADA continues to grow.
PSADA has been identified by the PA Department of Education as a state approved provider of professional development for the position of athletic director. PSADA is recognized as a major contributor to interscholastic athletics and programs that enhance the development of student-athletes across the Commonwealth.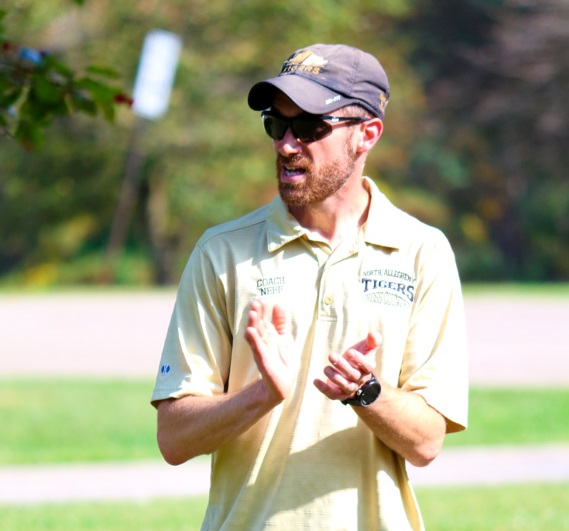 The Pennsylvania High School Track and Field Hall of Fame has announced that North Allegheny head coach John Neff will be a part of the hall's next induction class. The induction ceremony will take place on Saturday, May 27, 2023, during the PIAA Track & Field Championship Meet at Shippensburg.
Among many accolades achieved during his storied coaching career, Neff recently led the North Allegheny girls' cross country team to a fifth consecutive PIAA title this fall. He also guided the NA boys' cross country team to a third consecutive state crown in the fall of 2022 and six PIAA titles overall during his tenure as head coach. Under Neff's tutelage, the NA boys' track and field team won a PIAA championship in 2018. Neff has helped produce a bevy of WPIAL championships in both sports and has coached numerous individual state champions, including PIAA 60m High Hurdles record holder, Ayden Owens, and PIAA Cross Country champion, Ryan Gil.
Congratulations to Coach Neff on this outstanding and well-deserved honor.