View Game Summaries For
2016-2017 Game Summaries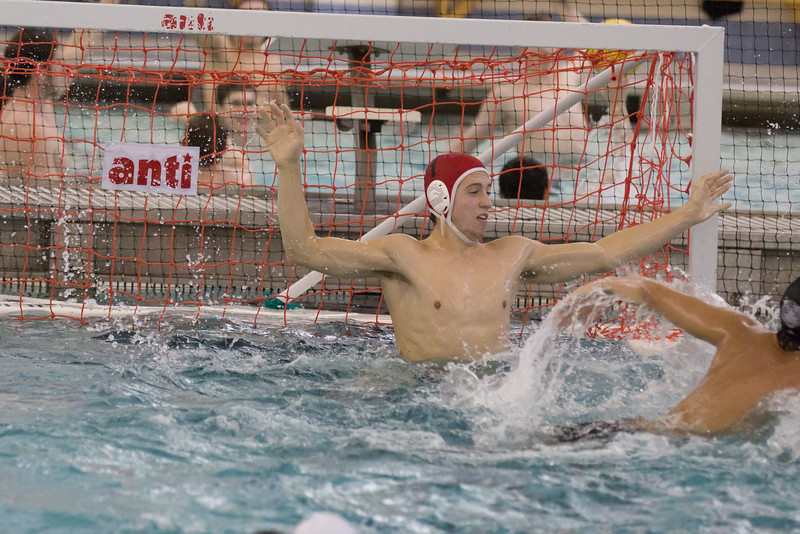 The North Allegheny boys' water polo team concluded the 2016 season with a trip to Lansdale, PA and North Penn High School for the State Championships. The Tigers went 1-2 at the tournament and came away with a seventh place finish.
North Allegheny opened the tournament with a meeting against host North Penn and played valiantly, but dropped a narrow 8-6 decision. Sophomore Tan Kocyildirim had a strong all-around performance, netting a team-high two goals and adding an assist, steal, ejection drawn and field block. Senior Jack Kairys got the nod in net and reeled in 16 saves and four steals.
In NA's second contest, Governor Mifflin upended the Tigers by a 12-7 score. Senior Mitchell Rubio tallied a team-best three goals, adding two ejections drawn and an assist, steal and field block. Sophomore Max Moore was outstanding defensively with five steals and chipped in with two goals offensively. Ben Phillips and Nick Fleisner also scored for the Tigers in the loss.
In the seventh place game, North Allegheny rebounded and edged Pennridge, 11-10. Rubio and Fleisner netted three goals each to pace the offense. Kocyildirim posted two goals, while Moore collected a team-high six steals. Moore, Joel Songer and Justin Rollman all tallied goals in the victory. In net, Kairys and senior Teddy Struk combined for 10 saves and four steals.
The North Allegheny boys' water polo team finishes the season with a record of 10-14.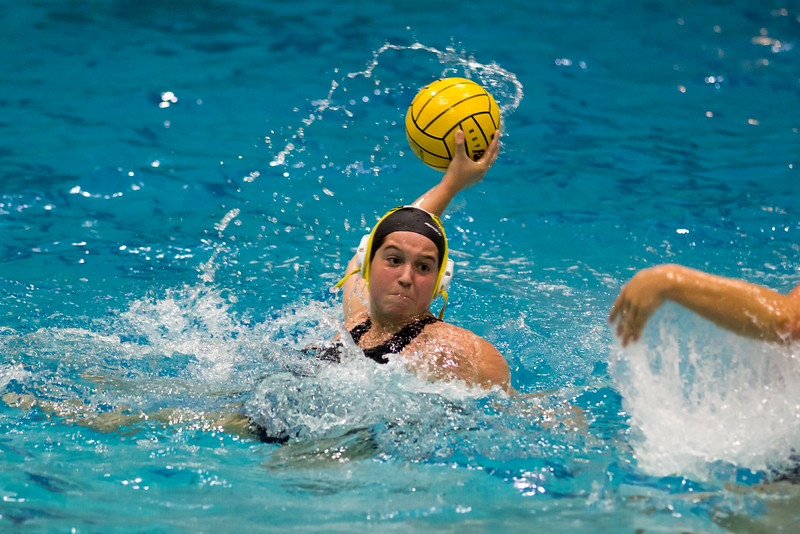 The North Allegheny girls' water polo team claimed a sixth place finish at the State Championship on October 28-29 at Wilson High School in Reading, PA. Highlighting the two-day tournament was senior Abby Washabaugh who totaled 10 goals and 13 steals on her way to First Team All-State honors. Cory Riley and freshman Sarah Koehler were named Third Team All-State, while Eliza Ross was an honorable mention pick. Koehler, who finished the tournament with eight goals, was also selected the Rookie of the Year.
The Lady Tigers opened the state tournament with a 10-5 loss to host Wilson despite a three-goal performance from Washabaugh. NA bounced back with an exciting 17-16 win over Governor Mifflin in the next contest. Washabaugh continued her impressive play with five goals, three assists, seven steals and five ejections drawn. Koehler also scored five goals in the win. Sophomore Ryley McClellan chipped in with three goals and two steals. Contributing to the victory were Ross, Sophie Melanson, Katie Davis and Jordan Ennis who all netted one goal apiece. In net, Riley reeled in 17 saves and posted three assists.
In the 5th-place game, Souderton topped the Tigers, 13-8. McClellan led in scoring with three goals, followed by Washabaugh and Koehler with two each. Riley grabbed 13 saves and two assist in goal.
The NA Boys will compete in the State Championships this weekend.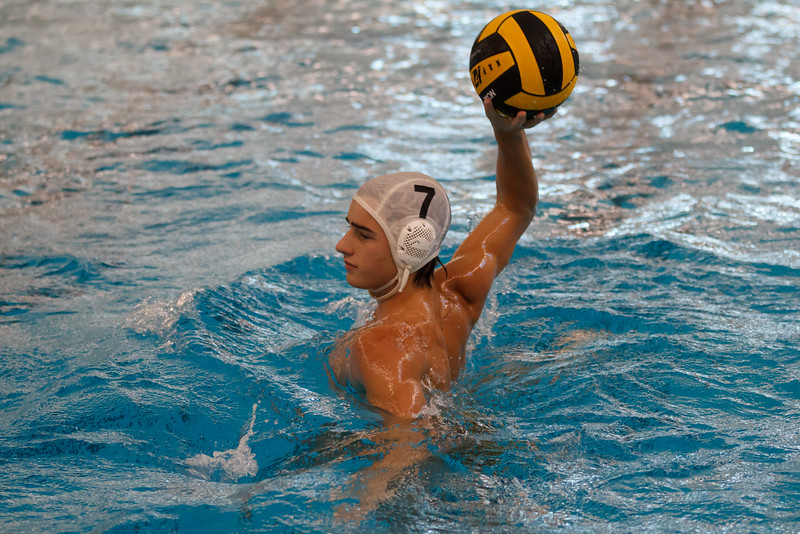 The North Allegheny water polo team traveled to Erie, PA over the weekend to compete in the Western Conference Championships. The NA Boys and Girls team came very close to claiming a conference title but each were edged out in their final games of competition.
For the NA Boys, the Western Conference Championships began with a 13-7 triumph over the McDowell Trojans. Senior Mitchell Rubio tallied a game-high four goals with two ejections drawn, an assist and a steal. Max Moore, Luke Pieton, and Marty Rait aided the offense by scoring two goals apiece. In net, senior Teddy Struk was impressive with 16 saves, one assist and one steal.
Following the win over McDowell, the Tigers advanced to face Cathedral Prep who upended NA, 16-14. Rubio had another strong offensive performance with five goals, three assists and two steals. Moore and Raitt added two three goals each. Senior goalie Jack Kairys made 10 saves and garnered five steals in the contest.
The NA Girls opened the conference championships by prevailing over McDowell, 14-8, thanks in part to a six-goal performance from freshman Sarah Koehler. Eliza Ross, Ryley McClellan and Abby Washabaugh all posted two goals and three assists, respectively. In the cage, senior goalie Cory Riley captured an amazing 18 saves.
In the next contest against Villa Maria, Koehler again paced the offense with a big game, tallying four goals. However, Villa Maria outlasted the Lady Tigers for a 13-6 win. On defense, Washabaugh notched 11 steals and Riley made 11 saves in net.
For the season, the NA Boys are 9-12. The Lady Tigers are 11-11. The Girls State Championships are ahead this week, beginning on Thursday.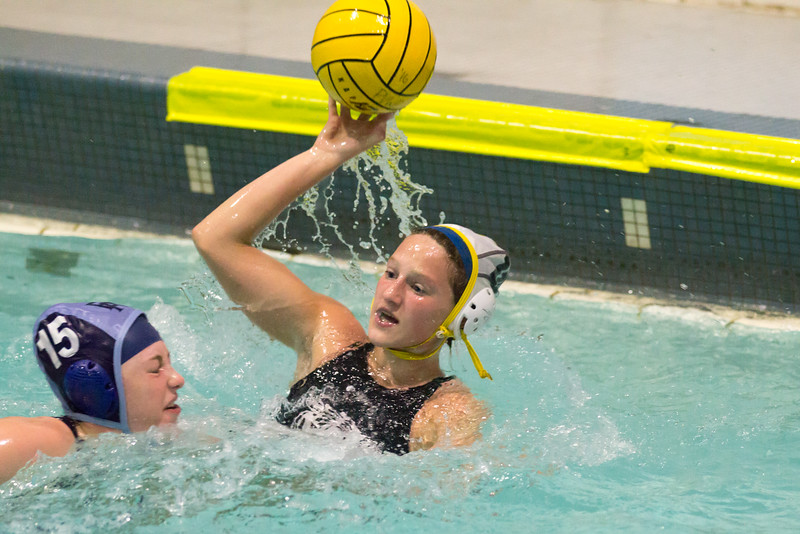 The North Allegheny water polo teams returned to the pool last weekend at the Screamin' Eagle Tournament at Cumberland Valley High School in Mechanicsburg, PA. The NA Boys and Girls teams each finished with a 2-2 showing at the tournament.
For the NA Boys, the tournament began with a decisive 13-6 win over Mechanicsburg. The Tigers received plenty of offense from Mitchell Rubio and Joel Songer who scored three goals apiece. Luke Pieton and Jack Wright added two goals each in the win. In net, goalies Teddy Struk collected six saves, three steals and one assist.
Despite a six-goal performance from Rubio in the Tigers' next game, North Allegheny fell by a narrow 14-12 decision to North Penn. Host Cumberland Valley defeated NA, 19-7, before the Tigers ended the tournament with a quality win over Central York, 12-6. Wright and Josh Galecki netted two goals each, joined by Tan Kocildirim and Tristan Ascanio who also scored two goals. Pieton, Evan Soulia and Max Moore all chipped in with goals. Even net minder Jacob Hollo got into the mix with a goal and made 15 saves in an exceptional display.
The Lady Tigers also opened the competition with a big win over Mechanicsburg, 17-2. In the rout, Sarah Koehler, Morgan Halyama, Eliza Ross and Nediva Levine tallied three goals apiece. Goalie Cory Riley secured the net by picking up six saves and three assists. Koehler and Abby Washabaugh combined to score nine goals in the next two games but North Penn and Cumberland Valley managed 11-5 and 7-5 wins over the Lady Tigers.
North Allegheny bounced back in the tournament finale with another big win, topping Central York 17-4. Koehler led the way with four goals, followed by Ross who netted three goals and tallied five steals and two ejections drawn. Levine, Halyama, Ryley McClellan and Sophia Melanson scored two goals each in the win.  Melanson also collected five saves in net as she and Riley split time in  net. Jordan Ennis and Lindsey Rollman also got into the scoring mix with goals.
On the year, the North Allegheny Boys are 8-11 and the Lady Tigers are 10-10. Up next is the Conference Championships this Saturday.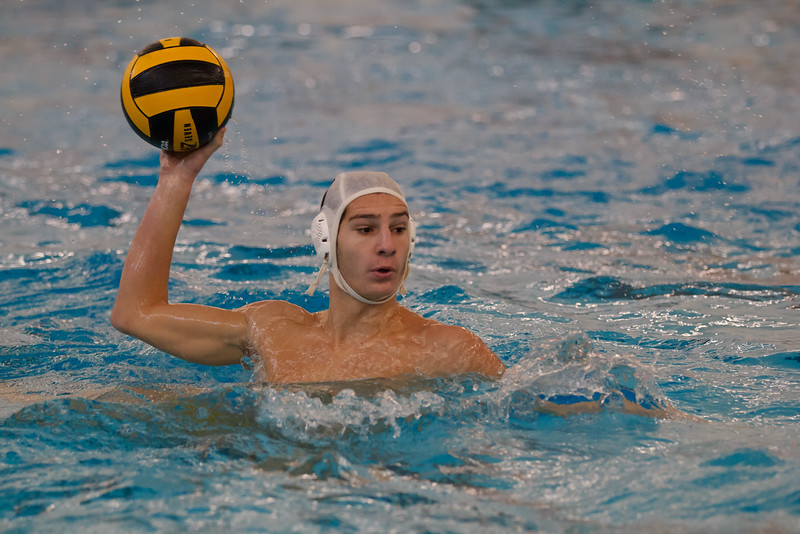 The North Allegheny water polo teams competed at the Erie Challenge last weekend. The NA Boys finished 1-3 at the tournament, while the Lady Tigers posted a 1-2 showing against some top-shelf competition.
For the boys, the Tigers opened with a 12-8 loss to Cathedral Prep and a narrow 6-5 defeat to North Penn. Goalie Jack Kairys posted 10 saves in the game against North Penn. Senior Mitchell Rubio scored four goals in the first two games of the tournament and netted five goals in NA's third game against Wilson. However, Wilson prevailed over the Tigers,11-7, despite Rubio's excellent performance.
In the finale, the NA Boys rebounded with a 12-8 triumph over McDowell. Junior Luke Pieton tallied  three goals, three assists and two field blocks. Sophomore Tan Kocyildirim posted three goals, two steals and two field blocks. Rubio added two goals and four steals, while Martin Raitt chipped in with two goals. In net, goalies Teddy Struk and Jacob Hollo combined for nine saves and two steals.
The Lady Tigers began the Erie Challenge with an impressive win over Fairview, 14-3. In an all-around performance, Grace Cibula, Jordan Ennis, Sarah Koehler, Morgan Halyama, Eliza Ross and Abby Washabaugh all netted two goals apiece. The barrage on the Fairview net included goals by Katie Davis and Lindsey Rollman. Sophomore Ryley McClellan tallied two assists and two steals, while goalie Cory Riley reeled in seven saves and one steal. Unfortunately for the NA Girls, North Penn knocked off the Lady Tigers 10-2 in the next contest and the tournament ended with a close loss to Wilson, 6-5. Against the Bulldogs, Washabaugh posted an incredible eight steals, to go along with three goals and an assist. Riley made 14 saves, including blocking a 5-meter penalty shot.
For the season, the North Allegheny Boys are 6-9 and the Lady Tigers are 8-8. NA water polo hits the pool again this weekend at the Screaming Eagle Tournament.