View News For
2019-2020 News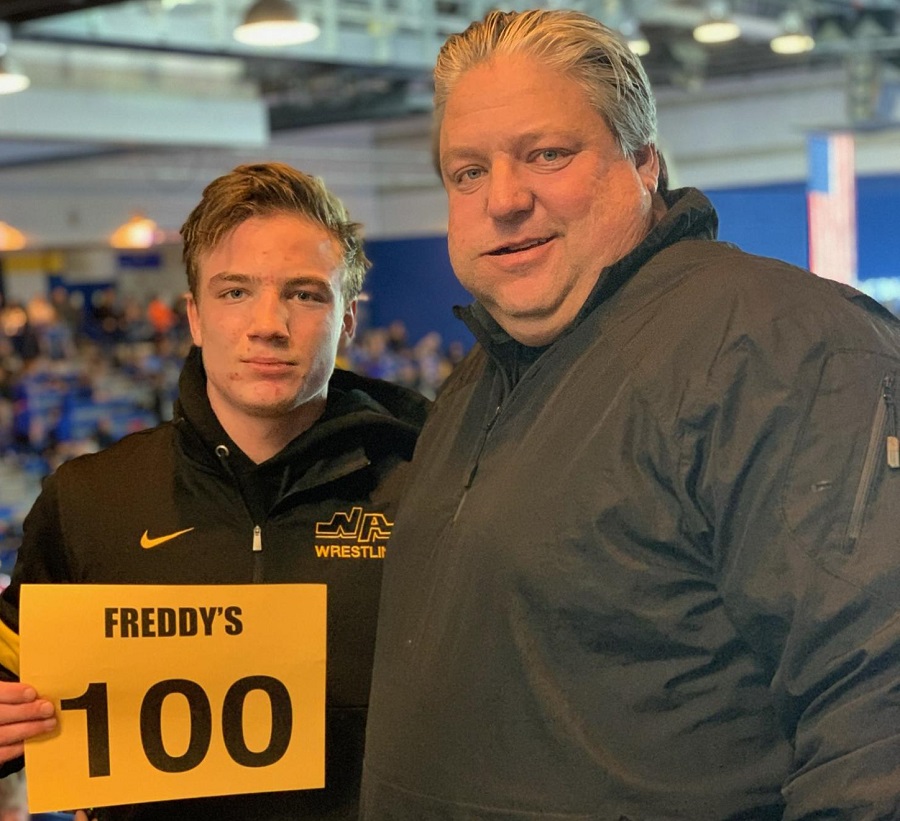 North Allegheny senior Freddy Junko earned his 100th career victory over the weekend at the Beast of the East Tournament in Delaware. The Virginia Military Institute commit reached the century mark with a 2-1 victory over Nick Paolucci of Archbishop Spalding in the second round of the consolation bracket at 145 pounds. Junko won two more bouts in the consolation bracket before eventually bowing in the fifth round in day two of the tournament. Congratulations to Junko on his outstanding achievement.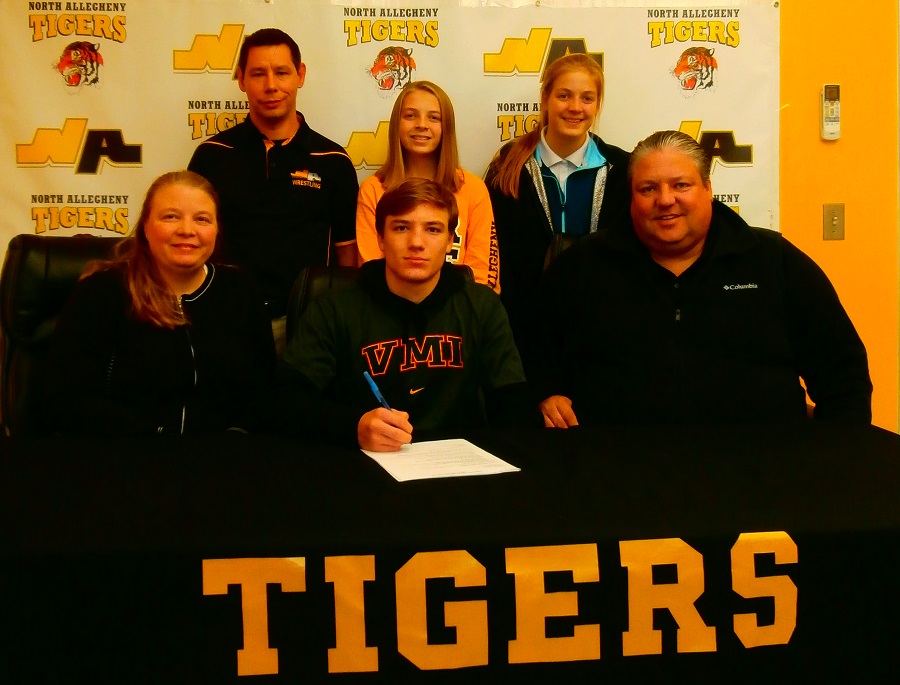 North Allegheny senior Freddy Junko has signed his letter of intent to continue his academic and wrestling career at the Virginia Military Institute. At VMI, he will be reunited with former NA wrestling standout Jon Hoover.
A regular since his freshman year, Junko is nearing the 100-win plateau and has compiled a record of 90-40 over the past three seasons. As a sophomore (113) and junior (126), Junko earned a silver medal each year at the Section 3-AAA individual wrestling tournament, also qualifying him for the WPIAL individual tournament both seasons.
Junko will major in Engineering at VMI. He is pictured above with his parents Fred and Linda, his sisters Alexandra and Jacqueline and North Allegheny assistant coach Dan Heckert.