View News For
2018-2019 News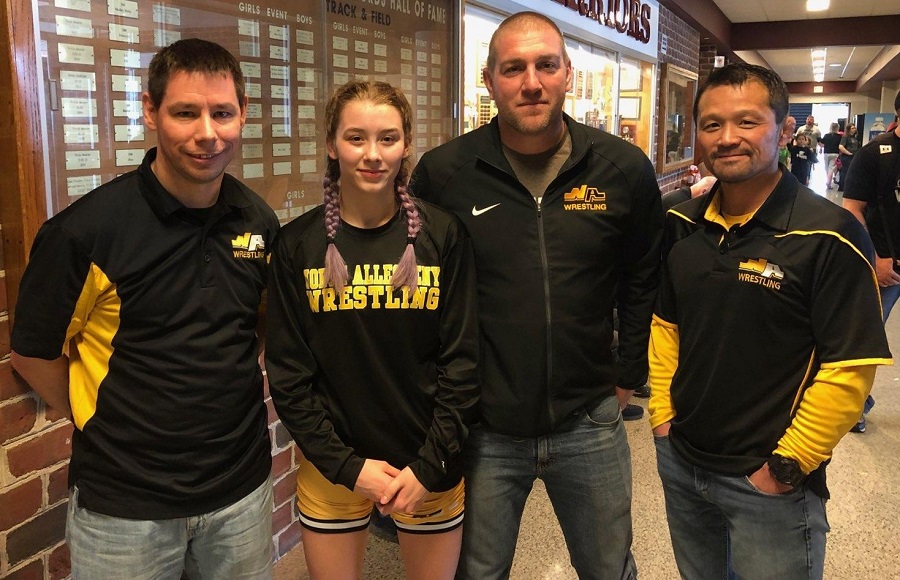 North Allegheny sophomore Massima Curry earned a seventh-place finish at the 2019 MyHouse PA Girls State Wrestling Tournament over the weekend. Curry joined almost 100 girls at this year's tournament, which included state champions, national champions, Pan Am champions and World Team members.
Curry went 2-2 in her first girls' state tournament and opened the event with a 12-3 major decision over Zoe Earle of Pottstown in the 108-pound bracket. In the quarterfinals, Curry fell to the No. 1 seed and eventual runner-up, Tatyana Ortiz of Marianna Bracetti. In 2018, Ortiz became the first female wrestler ever to qualify for the District XII Tournament and PIAA Northeast Regional Tournament. Ortiz also fell just one-win shy of qualifying for the 2019 PIAA Northeast Regional Tournament.
Rebounding from her quarterfinal loss, Curry bounced back with a second period fall over Lillian Otstott of Newport in the consolation bracket. In the consolation quarterfinals, Curry narrowly fell to Samantha Reitnour of Boyertown, 3-1 in overtime. Reitnour was the 2018 PA Girls State runner-up.
For a look at the entire 108-pound bracket from the event, click here. Congratulations to Curry for an outstanding performance to conclude the 2019 season.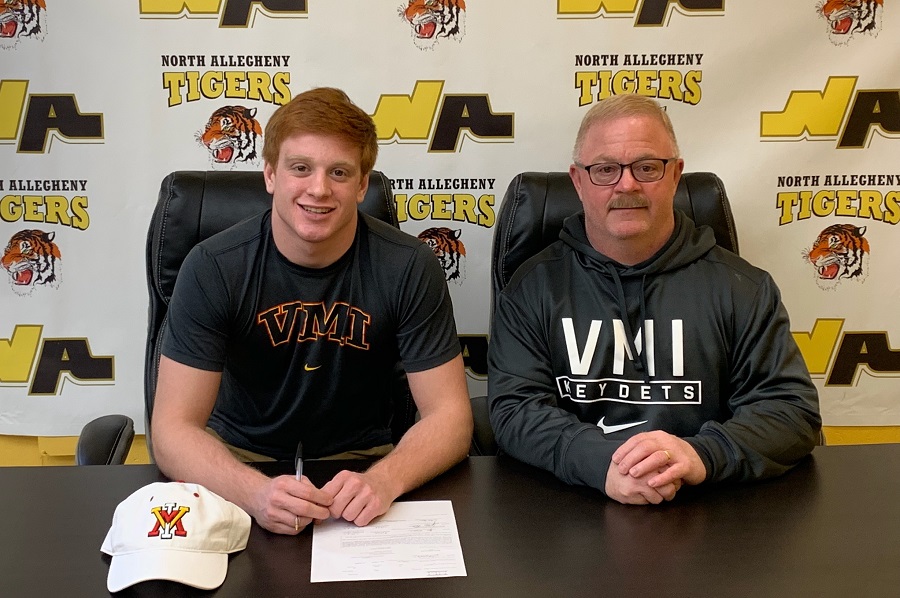 North Allegheny senior Jon Hoover signed his letter of intent to continue his wrestling career at the collegiate level at the Virginia Military Institute. VMI is a Division I wrestling program in the Southern Conference.
Hoover posted a record of 35-7 as junior last season and garnered a silver medal at the Section 3-AAA individual wrestling tournament at 160 pounds. As a result, he qualified for the WPIAL individual tournament as well. Hoover enters his senior season with 74 career wins and hopes to reach the 100-win plateau this winter.
Overall, Hoover is a three-time regional qualifier and NHSCA All-American (160 pounds.) He also received the Tough Tiger Award last year from the North Allegheny coaching staff.
Hoover will wrestle at 170 pounds for his senior season before pursuing a degree in Political Science at VMI. He is pictured above with his father, John.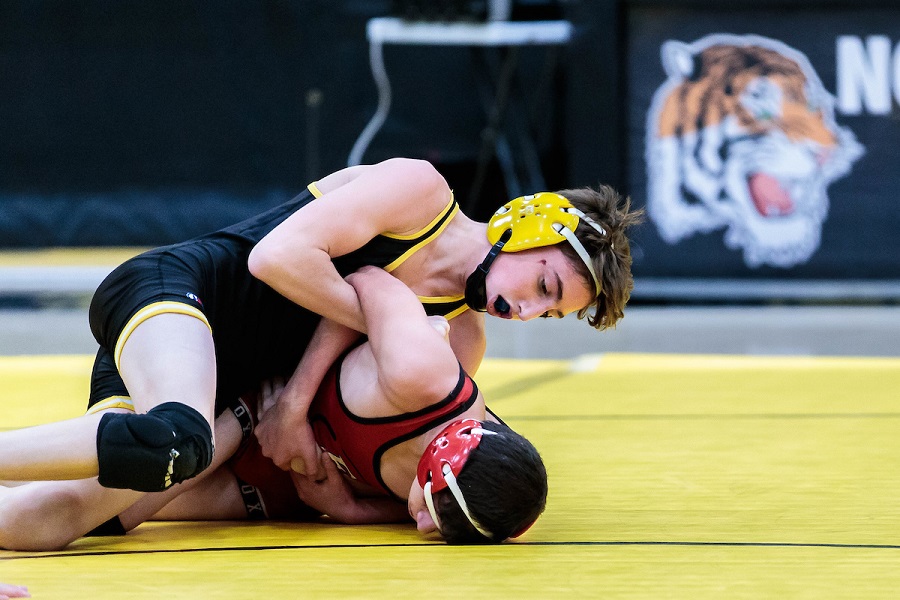 Six members of the North Allegheny varsity wrestling team traveled to North Carolina to compete in the 2018 Super 32 Challenge. This tournament is billed as the toughest and largest pre-season tournament in the country.
North Allegheny was led by freshman Dylan Coy (106), sophomore Max Stedeford (120) and junior Nick Marcenelle (160). All three went 2-2. Also competing for NA in the high school division were Bradley Stipetich (113), Freddy Junko (132), and Jon Hoover (170).
Also noteworthy was the performance of eighth grader Grant MacKay (145), who claimed his first ever Super 32 Title after finishing third last year.