MEET THE COACHES
North Allegheny Rowing has a long tradition of excellence and producing student-athletes that are prepared for success in a changing world. Our coaches are skilled at helping students learn great rowing skills that translate into lifelong fitness and teamwork capabilities.
Bailey Chick, Head Coach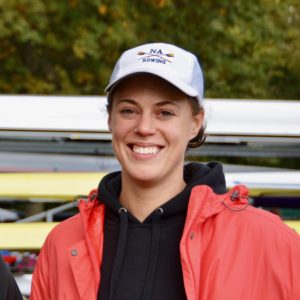 A recent transplant to Pittsburgh, this is Bailey's first year at North Allegheny Rowing. Prior to moving, Bailey was Wilmington Youth Rowing Association's Novice Men's coach where her crew took first in the 8+ at the Cooper Cup and qualified for the semi-finals at USRowing Mid-Atlantic Youth Championships in the 4+. Bailey's coaching philosophy is focused on goal-oriented team commitment, individual athletes communication skills, and personal awareness. These are skills she believes serves an athlete in every facet of life. She is looking forward to building an enthusiastic and successful team at NA.
Bailey began rowing as a novice at Temple University in 2006 where she was a member of the Varsity 8+ for 4 years after competing in track and soccer in high school. Bailey has also rowed for Vesper Boat Clubs summer elite team, University Barge Clubs Masters team, and was a founding member of the Temple Rowing Alumni Board. Rowing has influenced Bailey's life in countless ways and coaching is the newest way it enriches her life.
Bailey holds an MFA from the University of Delaware, and a BA in Studio Art and Psychology from Temple University. Bailey currently teaches fine art at Westinghouse Arts Academy Charter School. When she's not coaching or teaching, Bailey spends her spare time in her studio and with her boyfriend Joe (also a Temple Crew Alum) and border collie mix, Holly (a self-proclaimed Regatta Dog).
Todd Ridenour, Associate Head Coach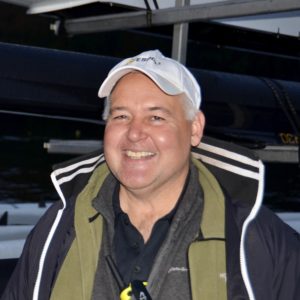 A longtime resident of North Allegheny School District, Todd attended Franklin Elementary, Ingomar Middle, NAI then graduated from NASH in 1984. After graduation, he joined the US Army, then attended the University of Pittsburgh earning a BA in Architectural Studies and Psychology. While attending Pitt he began his rowing career in the Mens heavy 4+ and earned Pitt Crews' first silver medal in the 1992 Dad Vail Regatta in the men's 2+. His additional accomplishments include marriage to a Pitt Lightweight rower and raising four children. Todd's coaching career started with Pitt crew's novice Men who won the first Dad Vail Gold in the 8+ and ended up as the head coach with a total of five years at Pitt.
When his oldest son (Coach Chuck) got involved at North Allegheny Rowing, he returned again to coaching and began working full time with the women's team. The team was built to 75 members and qualified for Scholastic Rowing Association of America (SRAA) and US Rowing Youth nationals every year. His favorite win was the JV Girls 4+ Bronze medal at SRAA in 2014. Coach Emily Guckert was in the boat.
Currently, I have a small handyman business, coach rowing and recently started driving a school bus at NA. Rowing is a sport that can continue to enrich your life until you are very old. I have seen it transform many young people into confident active adults which is mostly why I do it. I also love helping the students make the boats go fast!
Emily Guckert, Assistant Coach
This is Emily's second season as an assistant coach and sixth year of involvement with North Allegheny Rowing. She started as a freshman in the fall of 2012 with Coach Todd. She continued to grow throughout her high school career while accumulating many medals, her most favorite being the bronze at SRAA's. After graduating in 2016 from NA she went directly into nursing school. She has continued in rowing as a coxswain for a men's masters team at Three Rivers Rowing Association and adding to the medal collection.
Coach Emily's coaching philosophy is simple: She wants each athlete to be the best that they can be. She is committed to putting in the same time as the student-athletes to make them faster and improve their technique. She understands the balancing act that each student-athlete must perform. She wants to help the team learn to balance everything along with collecting heavy medals to wear around the team's necks.
Currently, her life is very busy. While in nursing school full time, she works two jobs. Along with coaching, she also works as a Nursing Assistant/Medication Technician for Concordia at Rebecca Residence. In her spare time from school and work, she's either eating, sleeping, or playing with her four cats, dog, and four lizards.
Lindsay Feltz, Assistant Coach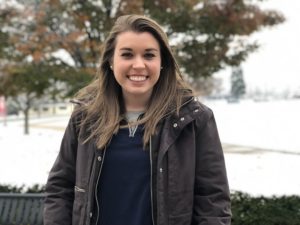 This is Lindsay's first season as an assistant coach with North Allegheny Rowing. She believes in creating a structured learning environment that constantly challenges the athlete and provides both encouragement and support all the while making boats go fast! Lindsay is looking forward to helping the team further develop their love for rowing and watching them grow to reach their full potential.
Before coaching, Lindsay began rowing as a novice at Robert Morris University (RMU) in 2014. While at RMU, Lindsay was a three-year member of the MAAC Rowing All-Academic Team and helped the Colonials win a team title at the Spring Metropolitan Championships and medal at the Head of the Ohio. She also served as a team captain during her senior season and co-created the first ever learn-to-row program for the Robert Morris Rowing program.
In December 2018, Lindsay earned a Master of Science degree in Data Analytics and a Bachelor of Science degree in Computer Information Systems from Robert Morris University. She recently began her professional career at HM Health Solutions, the technology subsidiary of Highmark Health. As a native of Pittsburgh, Lindsay can often be found spending time with her family and friends rooting on the Pittsburgh Penguins or at Dunkin' getting her favorite caramel iced coffee!