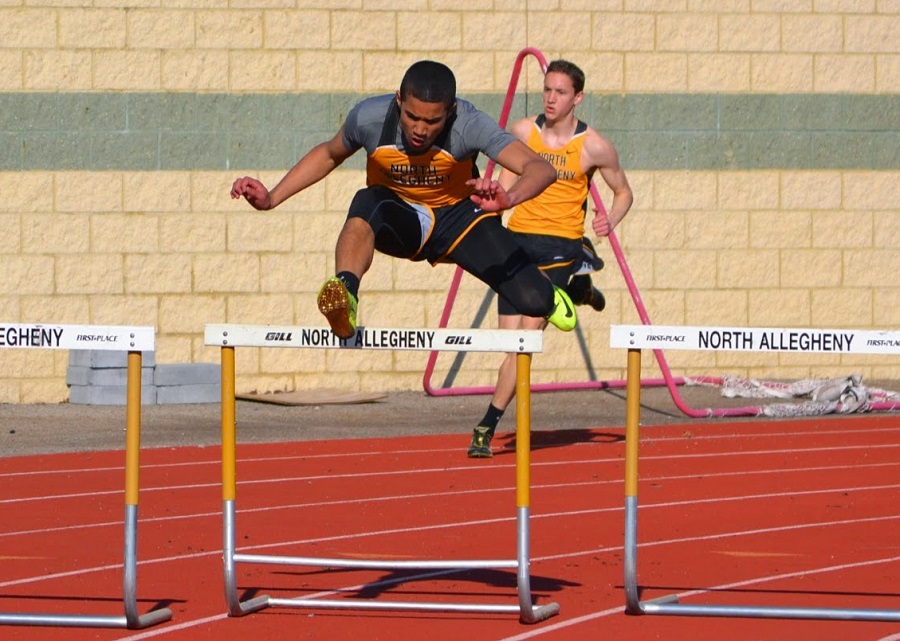 Tigers Track Leaps Past Seneca Valley
On Wednesday NATF hosted Seneca Valley in the first sectional meet of the season.
The girls' team had a dominating performance over their Raiders opponents with a score of 114-36.  Madeleine Davison won all four of her events as she won the 1600m, 800m, 3200m and anchored the 4x800m relay team.   On the track, hurdlers Giovanna Cottone won the High Hurdle race and Josie Landis won the 300m Intermediates.  Makenna Owens sprinted her way to a first place finish in the 100m dash as well as Nicole Rich in the 200m.   Maria Gonchar won the 400m dash by outleaning her opponent at the end of a photo finish race being just .007 seconds faster than second place.  All three relays were won by the Lady Tigers.  On the field, senior leader Emily Barton won both the High Jump and Long Jump.  Hannah Fellers vaulted her way to top honors winning the Pole Vault competition. Samantha McCoy threw a winning performance in the Javelin and Maria Rojas won the Discus.
The boys' team rebounded from their loss last week and won in commanding fashion, posting a score of 107-43.  A rare feat, hurdlers Ayden Owens, Noah Miller and Holton Foulk swept both hurdle events.  Winning his third event of the day, Owens also won the 100m Dash.  Jacob Stupak outkicked his Raiders rival and won the 1600m Run.  Hunter Wharrey led his teammates to a sweeping victory in the 3200m Run followed by Marc Migliozzi and Jacob Greco.  Individual winners in the field events included Adam Maloney in the Long Jump, Connor Cain in the High Jump, and Andrew Manz in the Javelin Throw.  The Pole Vault competition was won by Bobby Upton.
NATF hosts the Butler Golden Tornado in another sectional showdown on Tuesday April 8.  Meet starting time is 3:30pm.