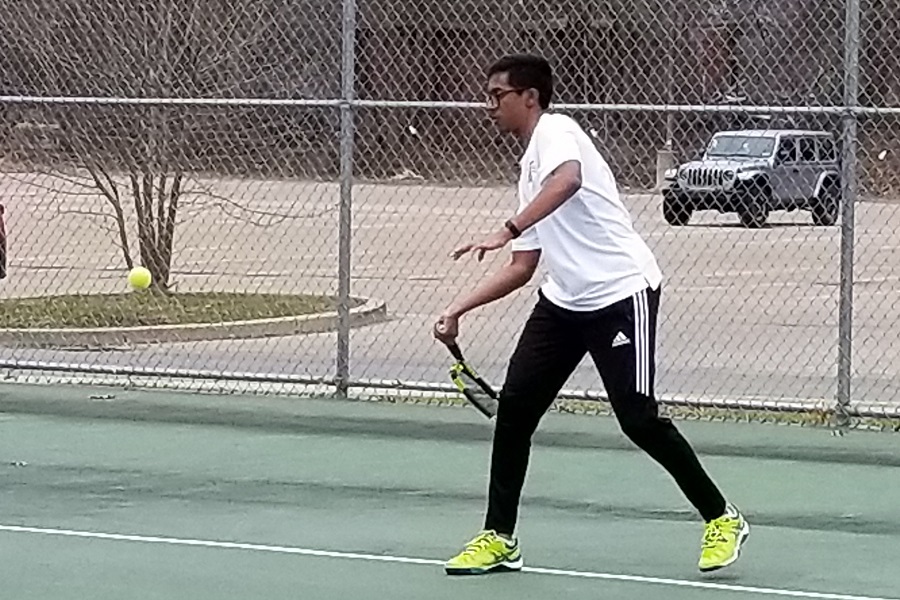 Tigers Resume Section Play With Sweep of Pine-Richland
The Tigers resumed Section 2 competition Tuesday afternoon by traveling to Pine-Richland where they tangled with their backyard rivals.  When the score was settled, the Tigers prevailed over the Rams with a 5-0 sweep. 
Scoring was opened by senior Soureesh Moturi who handily dispatched Jason Minicozzi in straight sets at the number two singles slot.  The senior tandem of Mark Chuirazzi and Jerry Huang struck next at number one doubles by doubling up Derek Bashe and Elliot Alexander.  Junior Ven Naik continued his strong play at one singles and clinched the match for the Tigers by defeating P-R's ace, Kang-Young Kim, also in straight sets. Junior Ethan Vodovotz  won the only three set match at number three singles against A.J. Silipo.  Wrapping up the victory, freshman Atharva Sumant and senior Rohan Cowlagi took the two doubles victory over Max Kim and Justin Bang. The win improves the Tigers' record to 6-0 overall, including a 2-0 section mark.
The Tigers return to action Wednesday afternoon in another section match as they host the Golden Tornado of Butler. The starting time is scheduled for 3:30 PM on the NASH courts.
Match Summary 03/26/19
North Allegheny—5 Pine-Richland–0
Singles
#1 Ven Naik (NA) def. Kang-Young Kim (PR) 6-1, 6-2
#2 Soureesh Moturi (NA) def. Jason Minicozzi (PR) 6-1, 6-0
#3 Ethan Vodovotz (NA) def. A.J. Silipo (PR) 4-6, 6-1, 7-6 (12-10)
Doubles
#1 Mark Chuirazzi/Jerry Huang (NA) def. Derek Bashe/Eliot Alexander (PR) 6-3, 6-2
#2 Rohan Cowlagi/ Atharva Sumant (NA) def. Max Kim/Justin Bang (PR) 6-3, 6-3