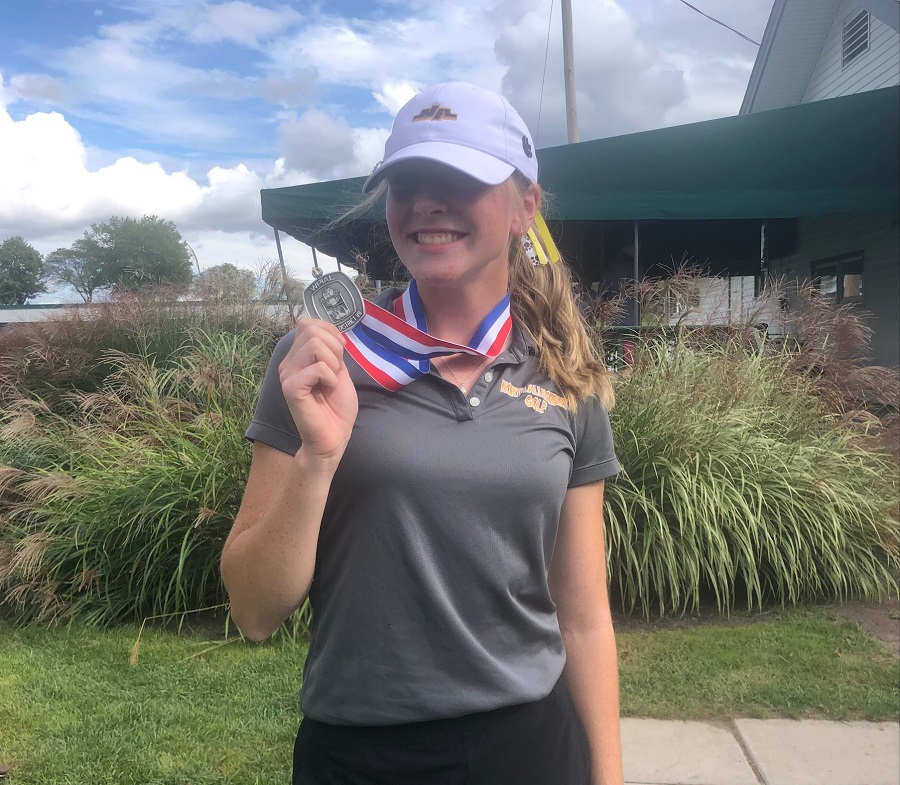 Kate Rose Rankin Wins Silver At WPIAL Individual Finals
North Allegheny junior Katie Rose Rankin earned a silver medal on Thursday at the WPIAL Class AAA individual final at Hannastown Golf Club in Greensburg. Rankin tied for second place with Fox Chapel senior Nina Busch with a 2-over par 74 and qualifies for the PIAA individual championship on Oct. 19-20.
Rankin finished with a pair of birdies on 17 and 18, netting four in total to go along with 10 pars. It was the second straight appearance at the WPIAL individual finals for Rankin.
Also representing the Tigers at the event were junior Lauren Kardos and sophomore Megan Manesiotis. Kardos shot a 92 and Manesiotis carded a 98.
Marissa Malosh, a junior from South Fayette, recorded an even-par 72 to win WPIAL gold. For a look at the entire scorecard, click here.