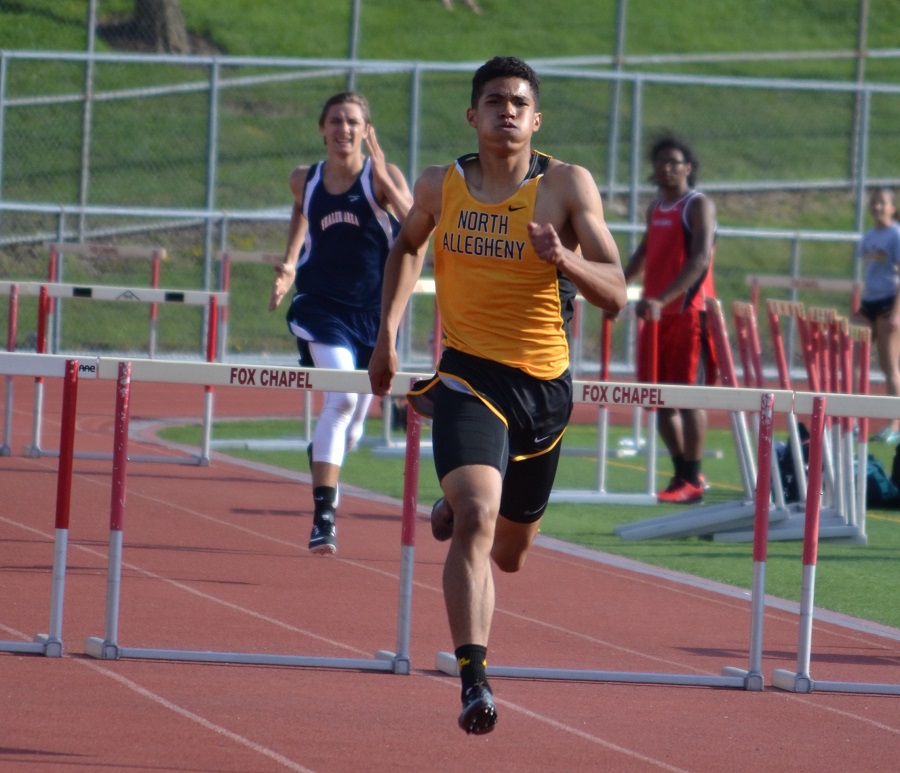 A Record Goes Down At WPIAL Individual Qualifiers
Foul weather came in and delayed the meet, but that didn't deter the Tigers from their goal of qualifying as many athletes as possible to the WPIAL Championship Meet.
Melina Owens was the first individual on the track to do so  as she won the High Hurdle Race with her seasonal best performance.  Clara Savchik also won her event in the 3200m Run.  In the field events, Jolene Yon was able to advance by placing in the Triple Jump, High Jump and Long Jump.   Aimee Verardi dashed her way to a third place finish in the 200m race.  All 3 girls relay teams were able to advance,  including the 4x100m team of Melina Owens, Makena Owens, Aimee Verardi and Autumn Baldwin which set a new school record!
The Boys were equally as successful.  Hurdler Holton Foulk qualified in two events by placing 4th in the 300m Intermediates and winning the 110m High Hurdle Race.  Marc Migliozzi won the 3200m with teammates Sam Blechman and Mark Hartigan right behind him. The NA Javelin crew out threw the competition as Andrew Manz, Jacob Fritsch and Will Thompson went 1st, 2nd, & 3rd, respectively.   Ijhad Bonner sprinted his way to a 3rd place finish in the 100m Dash.  All 3 boys relays teams were able to advance.  A record wasn't broken in the 4x100m (Josh Sanders, Ijhad Bonner, Dane Colaizzi and Thomas Rice)  but they did upset the competition by winning the race.  The WPIAL Championship meet is on Thursday,  May 19th at Baldwin High School.  Meet begins at 1 pm.