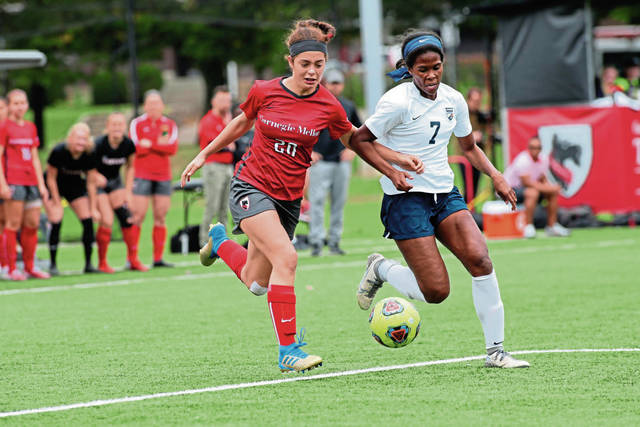 Alex Adams Named ECAC Division III Rookie of the Year
(DANBURY, Conn.) – Carnegie Mellon University women's soccer freshman Alex Adams, and former North Allegheny standout, was recognized as the Eastern College Athletic Conference (ECAC) Division III Women's Soccer Rookie of the Year this week.
Adams, who recently received All-America recognition from United Soccer Coaches, was additionally put on the ECAC All-Star Second Team as a forward. She finished the regular season as the Tartans' leading scorer with 11 goals, including seven game winners. She closed her rookie campaign with the school record for points in a season with 34, tied the season record for most goals with 14, and recorded the most goals and points by a freshman. Other honors for Adams during her record-setting season were selections to the University Athletic Association (UAA) All-Association team on the first team and a first-team appearance on the United Soccer Coaches All-Great Lakes Region Team.
(Press release and photo courtesy of CMU Athletics.)