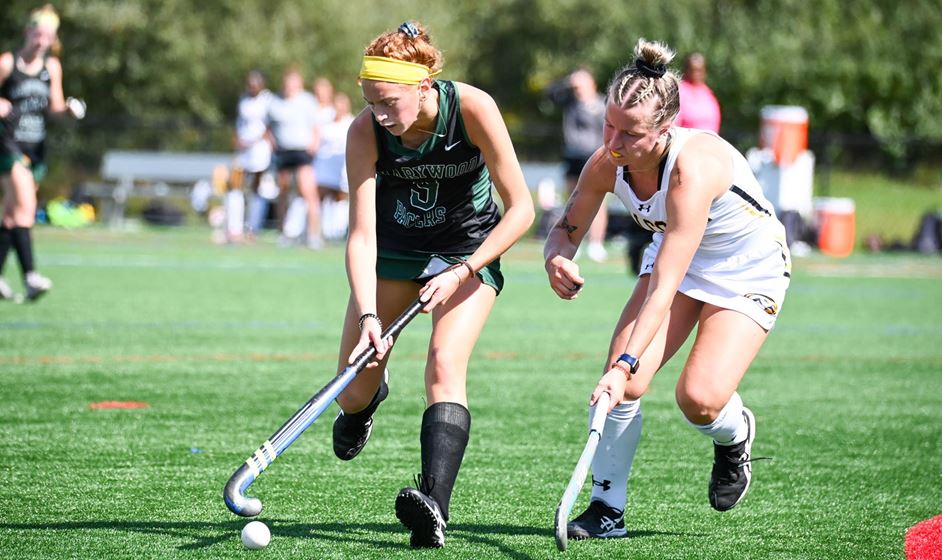 Angie Genter Ties Marywood University Single-Game Points Record
Former North Allegheny field hockey standout, Angie Genter, tied the Marywood University field hockey single-game points record in a 5-1 victory over Delaware Valley University on Tuesday, Sept. 28.
With a hand in all five of Marywood's goals, Genter finished with three goals and two assists for eight points. She doubled her career high for a single game. Genter becomes just the second Marywood field hockey student-athlete to record eight points in a single game, and it is the fifth time the record has been matched.
An NFHCA Scholar of Distincton in 2020, Genter was also named to the Atlantic East All-Academic Team that same year, and selected to the NFHCA Division III National Academic Squad as a freshman and sophomore.
At North Allegheny, Genter led North Allegheny to the WPIAL championship game in 2016 and 2017 and earned team MVP honors in 2018.
(Photo and collegiate information courtesy of Marywood University Athletics).