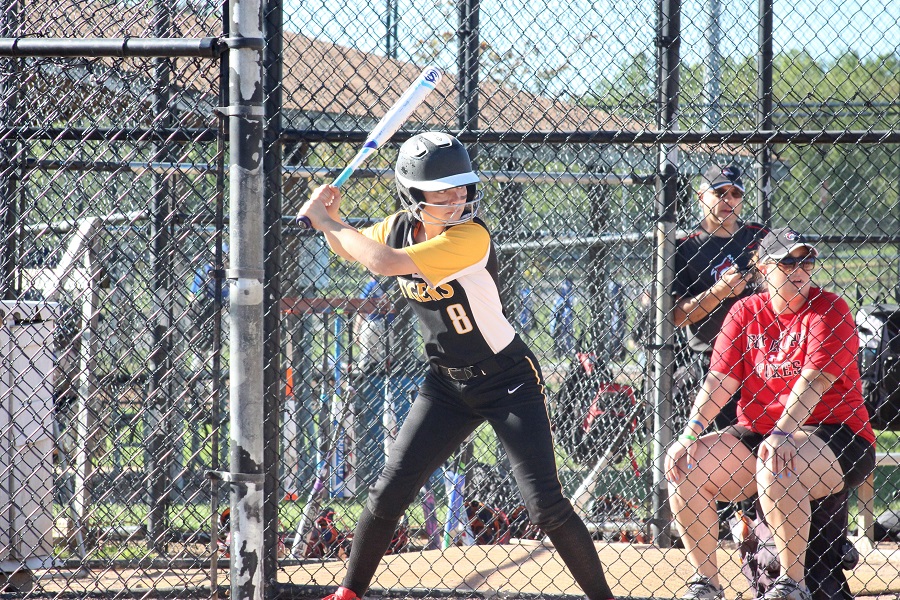 Brooke Serbin's Walk-Off Double Propels Tigers To Quarterfinals
In a back-and-forth WPIAL first round matchup at Hampton Community Park, the North Allegheny Tigers rallied for two runs in the bottom of the seventh inning for a 7-6 victory over Fox Chapel in walk-off fashion on Monday. Sophomore Brooke Serbin drove in the game-winning run with an RBI double that scored Ashley Borg to propel the Tigers to the victory. Also the winning pitcher for the Tigers, Serbin was recognized as the Wright Automotive Player of the Game by the North Allegheny Sports Network.
Making its third consecutive appearance in the WPIAL playoffs, 12th-seeded Fox Chapel struck first for a two unearned runs in the top of the first inning for a 2-0 lead. Alyssa Guzzie scored on an error and Tawnya Holben added a run with an RBI single.
North Allegheny responded quickly in the bottom of the first inning for a 3-2 lead thanks to a sacrifice fly RBI by Rachel Martindale, an RBI double by Kristen Chomos and an RBI single by Regan Brodine. The Tigers added on to lead in the second inning courtesy of an RBI triple by Martindale for a 4-2 advantage. Two Fox Chapel errors in the third inning helped produce another run to bring the score to 5-2, Tigers.
The feisty Foxes chipped away with an RBI groundout by Grace Katz in the fourth inning to cut the score to 5-3. A North Allegheny error gave Fox Chapel another run in the fifth inning to trim the lead to 5-4. In the top of the seventh and down to their final out, the Foxes came all the way back with a two-run single by Calle Zmenkowski to grab a 6-5 lead.
Leading off the bottom of the seventh, Brodine appeared to have popped out to second but an illegal pitch was ruled on Fox Chapel reliever Emma Humes to continue the at-bat. Brodine ultimately earned a walk and was substituted by pinch runner Lauren McElree. Thanks to another illegal pitch, McElree advanced to second base and scored moments later scored on an RBI double by Ashley Adams to tie the game at 6-6. Borg entered as the pinch runner for Adams and raced home with the game-winning run on the lined double  to left-centerfield by Serbin to give the Tigers a 7-6 triumph.
North Allegheny improves to 12-7 overall, while Fox Chapel's season ends with an 8-11 record. The Tigers will take on No. 4 seed Canon-McMillan on Wednesday at a site and time to be determined.
Softball vs. Fox Chapel, 5-15-17
| Score by Innings | 1 | 2 | 3 | 4 | 5 | 6 | 7 | | R | H | E |
| --- | --- | --- | --- | --- | --- | --- | --- | --- | --- | --- | --- |
| Fox Chapel | 2 | 0 | 0 | 1 | 1 | 0 | 2 | | 6 | 10 | 2 |
| North Allegheny | 3 | 1 | 1 | 0 | 0 | 0 | 2 | | 7 | 11 | 2 |
WP - Brooke Serbin LP - Emma Humes