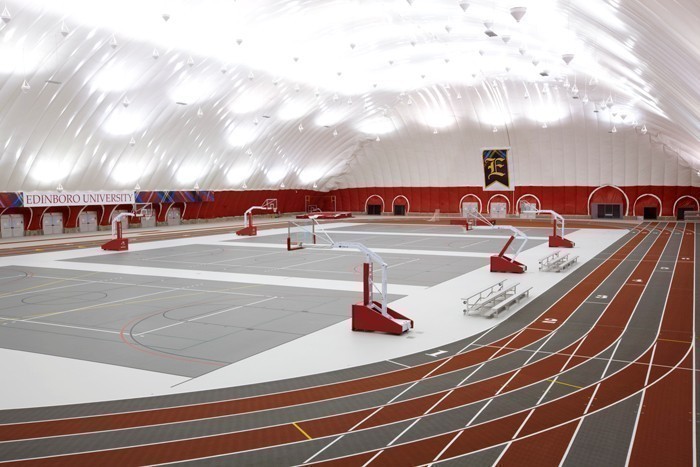 Burton Leaps To Top Ranking In State
Despite frigid temperatures, several North Allegheny athletes were able to perform well in the sixth TSTCA indoor track competition this season.
Casey Burton continued to dominate the 60m Dash and Long Jump events as she won both again on Saturday. Her leap of 19' 4 ½ " currently places her as the top ranked high school girl long jumper in the state.   Keeley Misutka ran extremely well by placing 2nd in the Mile Run and 4th in the 3000m Run.
Other notable performances for the Girls team included Aveline Plenter-Krelling racing to a 7th place finish in the 60m High Hurdle race and Evelyn Wiethorn High Jumping to a 4th place finish.
A pair of High Jumpers were the only top finishers for the Boy's team.  Isaac Burt captured 3rd place while teammate Owen Curran was able to finish in 5th place.
The next competition for the Tigers will be this Saturday's TSTCA Championship meet at Edinboro University.