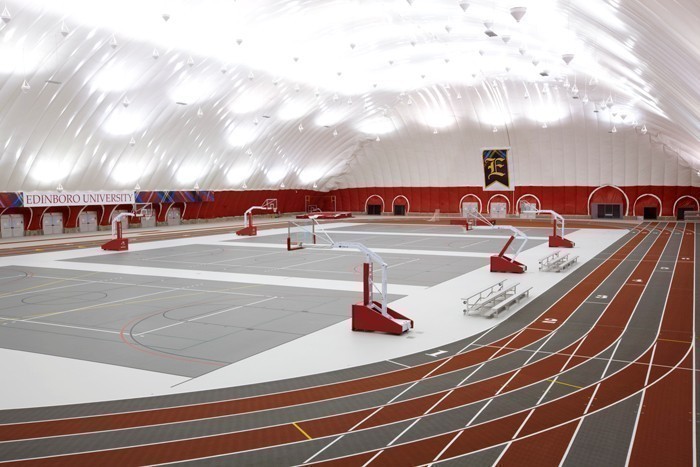 Burton, Lindgren Highlight Strong Performance at TSTCA Meet
Several Tigers traveled to Edinboro University to compete in the largest TSTCA indoor meet so far this season.
The dynamic duo of seniors Casey Burton and Hannah Lindgren continued to dominate their respective events.  Casey was able to win her three events in the 60m and 200m Dashes along with the Long Jump.  Hannah won both of her distance events, the One Mile Run and 3000m Race.  The only other individual female Tiger to finish in the top eight was Evelyn Wiethorn earning eighth-place honors in the High Jump.
Senior hurdler Noah Plenter finished seventh overall in the Boy's 60m High Hurdles race.  Jack Walsh also finished seventh in the Pole Vault.  The distance crew for the Tigers had some outstanding performances against strong competition.  Scott Nalepa finished in fifth place in the 3000m Run while teammate Dan McGoey secured second place in the same event.  Connor Foody and Kelso Fiedler both competed in the 800m Run and finished second and sixth, respectively.
The Tigers will continue their competitive bouts at Edinboro University when they return again on Saturday, Feb. 15.