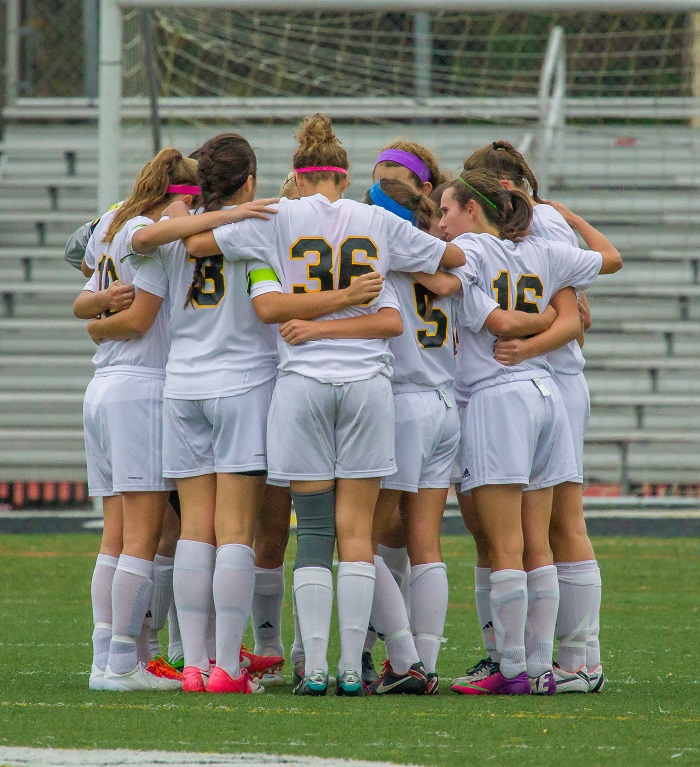 Butler Holds on to Edge Lady Tigers 2-1
The North Allegheny Girls Soccer team entered tonight's contest in second place in Section 2 having only 2 losses both of which came at the foot of top ranked Seneca Valley.  With Butler edging the Lady Tigers 2-1 and Pine Richland defeating Hampton there are now 3 teams with 3 losses each.  This will make the playoff race very interesting as the Lady Tigers still have a date with Lady Rams next week.
In the first half, Haley Michael got the scoring started for Butler with a goal off of a deflected shot for the 1-0 lead. Play continued back and forth with NA getting several scoring opportunities but the Butler keeper was up to the task and led the Golden Tornado into halftime with the lead.
Most of the play took place at midfield where both teams executed fine combination play. At the 44th minute Golden Tornado Brittnie Spithaler hit a rocket of a shot from 25 yards out to extend the Butler lead to 2-0.  NA was relentless on the attack and generated many opportunities several by Monica Pike. In the 72nd minute the Tigers would strike when Gabby Smychynsky delivered a precision thru ball to Amanda Miller who spotted it in past the Butler keeper. Trailing 2-1 with less than eight minutes to go NA would continue to dominate the attack but were unable to capitalize with the equalizer.
These two teams have split the season series. The Tigers fall to 7-4 overall, 6-3 in section play. Butler improves to 5-5 overall and 5-3 just a half game behind.  NA will host Penn Trafford  in a non-section match Saturday September 27th at 3:30pm in preparation for next Wednesday when they travel to Pine Richland.