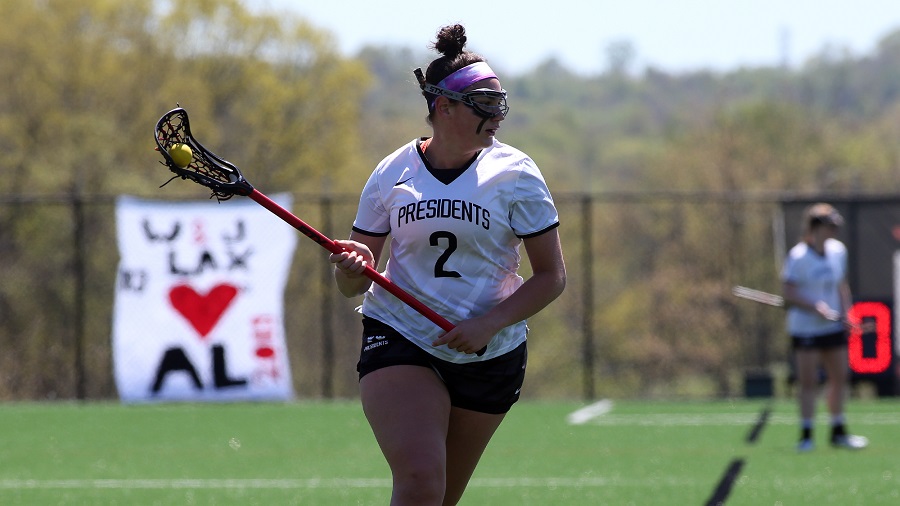 Carli Hopkin selected as IWLCA Division III Community Awareness Award winner
NORTHBOROUGH, Mass. — Recent Washington & Jefferson College graduate, and former North Allegheny lacrosse player, Carli Hopkin was recognized by the Intercollegiate Women's Lacrosse Coaches Association (IWLCA) on Thursday afternoon as the recipient of the 2020 Division III Community Awareness Award.
She is joined by Halle Duenkel (Division I – James Madison University) and Claire Swanson (Division II – University of Tampa) as this year's honorees.
The Community Awareness Award recognizes those student-athletes who have contributed significantly to their community in a given academic year. These students have given their time and energy to support and develop athlete-community relations and have distinguished themselves from their peers.
"As a Pittsburgh native, Carli has always displayed pride for her community and showed early on she wanted to do her part for the Washington community while attending W&J. Carli managed to spend countless hours giving back to those in need, all while juggling the demands of a student-athlete," said head coach Alison Valerio. "I am proud of her passion and commitment to serving others and know she inspired many of her peers and teammates to do the same. Despite facing personal challenges this year, Carli never stopped thinking about others and I admire her most for her selflessness and caring attributes. Carli embraced the Washington community as her own and always threw on the biggest smile each time she told me where she was volunteering next."
Hopkin recently completed her degree in Economics. She had minors in Business Administration & a concentration in American Studies.
She has been very involved in serving her community, both on the W&J campus and in the Washington County and greater Pittsburgh area. Hopkin was involved in Produce to People, helping to distribute produce to Washington County families in need on a monthly basis, and also was involved in Empty Bowls Full Hearts, raising funds to combat food insecurity, both programs managed by the Greater Pittsburgh Community Food Bank.
She was also instrumental in assisting the planning and running of a "Santa's Workshop" at Washington Park Elementary School to allow children to secure holiday gifts for their families, coaching at a youth lacrosse clinic, and planning a Special Olympics event for the W&J Student-Athlete Advisory Committee (SAAC).
Carli planned and organized the W&J women's lacrosse team's annual charity game in March, which was set to raise awareness and funds to benefit those suffering from Juvenile Dermatomvositis (JM), a cause near and dear to the Hopkin family. The game and team's participation in "Caroline's Crew Walk Strong to Cure JM" event were unfortunately canceled due to the COVID-19 pandemic.
Hopkin is a member of the Economics Honor Society, and the National Society of Leadership and Success (NSLS). She appeared in 59 games during her career and tallied 55 ground balls and 40 caused turnovers as a defender for the Presidents. Following graduation, she is set to begin working for PNC Financial Services.
(Press release and photo courtesy of W&J Athletics.)