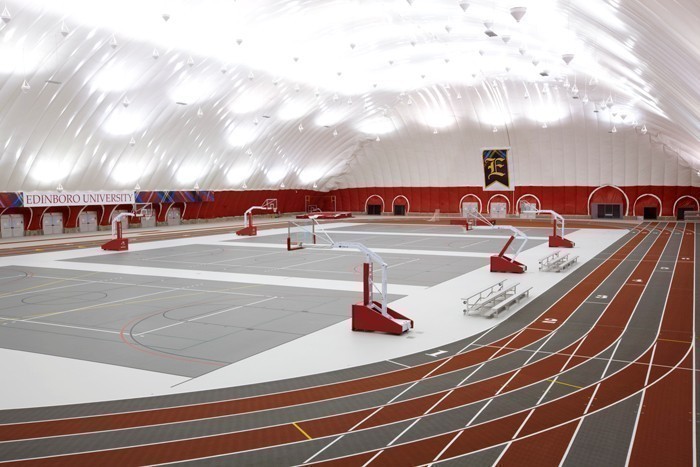 Casey Burton Wins State Gold
Three senior NATF athletes competed at the PTFCA Indoor State Meet at Pennsylvania State University on Sunday, March 1.  Hannah Lindgren and Dan McGoey both qualified to race in the 3000m Run.  Lindgren finished in 10th place and McGoey finished in 12th place.
It came down to Casey Burton's final jump attempt to determine her ranking in the state in the Long Jump.  With one jump remaining for the finalists, Casey was seated in eighth place.  Her final jump was not only the best of her attempts of the day, but the best overall in the field and won the event with a jump of 19' 1', a jump three inches better than the runner-up and the rest of the competitive field.  Burton stood on the podium as PA Indoor State Champion.  Casey also placed 18th in the 200m Dash and was unable to qualify for the finals in the 60m Dash.
This concludes the indoor season for the Tigers and these three successful seniors will be leading their teams heading into the outdoor season which begins March 2.