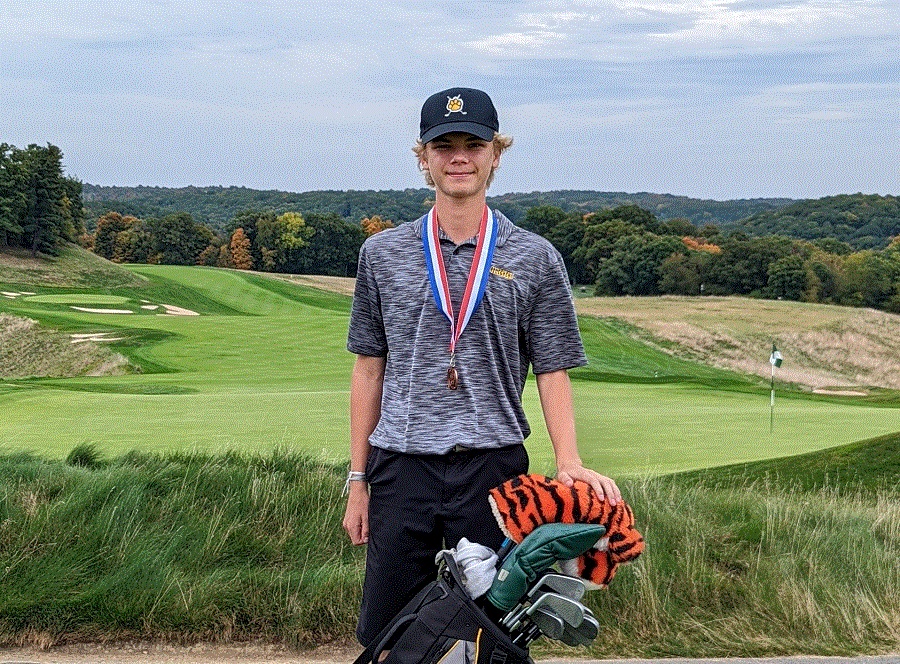 Chris Hoffman Advances To PIAA Individual Championship
North Allegheny sophomore Chris Hoffman punched his ticket to the PIAA championship thanks to a 12th place finish at the WPIAL Class AAA individual championship on Thursday.
Hoffman shot a 1-under on the first hole of the day at Allegheny Country Club, setting the tone for an outstanding performance. For the day, Hoffman carded a 77 and shot a combined 159 at the two-round event. It's already the second consecutive season that Hoffman has participated in WPIAL finals in his young career. He will be making his first trip to the state finals.
Also representing the Tigers at the event were juniors Jake Watterson and Collin Wang. Watterson totaled a score of 87 and Wang shot a 97. For a look at all scores from the WPIAL Class AAA individual championship, click here.
While Hoffman awaits his date in the PIAA individual finals on Oct. 17-18, the entire North Allegheny boys' golf team will take part in the WPIAL Class AAA team semifinals on Tuesday, Oct. 11.