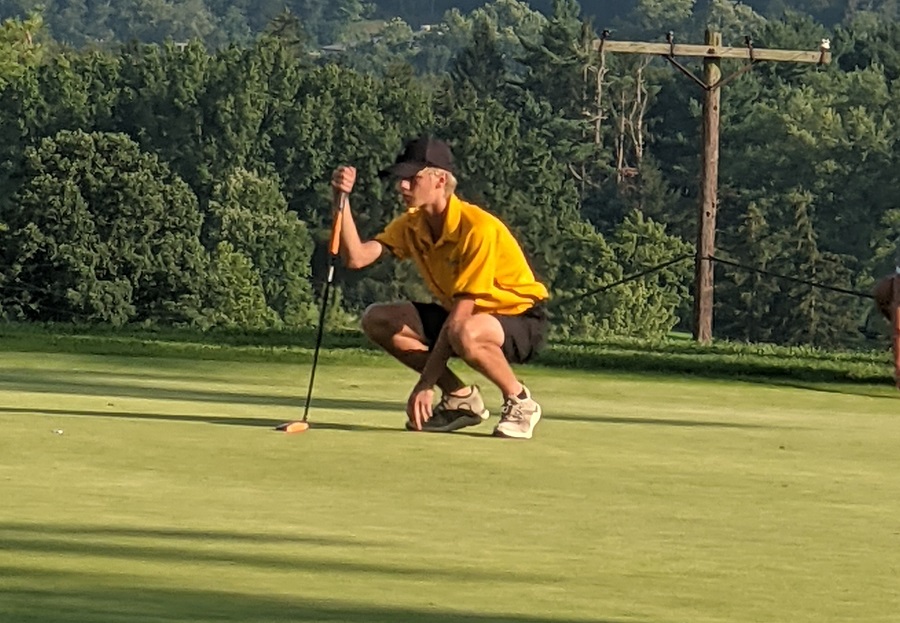 Chris Hoffman Shines At Section 3-AAA Qualifier
Freshman Chris Hoffman put on a stellar performance on Tuesday at the Section 3-AAA qualifier at Shannopin Country Club. The NA rookie shot a 78, including a 37 on the back nine, to easily advance to the WPIAL individual semifinals on Monday, Sept. 27. Hoffman finished in a tie for fourth place with Lucas Bruns of Seneca Valley and easily beat the target score of 81.1. Shaler's Joey Miller was the medalist with a low-score of 71.
Five other Tigers also competed at the event. Senior Dylan Fitzgerald shot an 86, sophomores Jake Watterson and Collin Wang each shot a 92, junior Ethan Byrne carded a 95 and junior Curtis Rhoten checked in with a 99. For a look at the Section 3-AAA scoreboard, click here.
North Allegheny returns to team play on Wednesday with a home match against the Mars Planets.