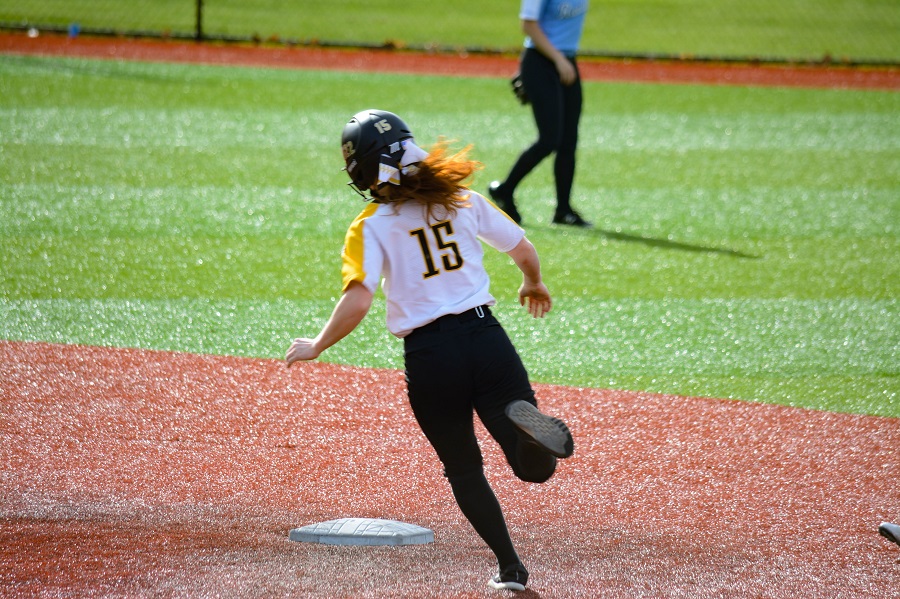 Clutch Hits Earn Tigers Win In Section Opener
The North Allegheny Tigers opened section play strong by defeating Seneca Valley 6-2. The NA offense tallied 10 hits, including two doubles and one home run.
Both teams threatened offensively, but the score remained tied 2-2 going into the seventh inning. The Tigers' two runs were scored by sophomore Meghan McDonough, who singled and then scored on a double by senior Ashley Solenday in the third inning. In the sixth inning, junior Alaina Whipkey delivered a solo home run that tied the game at 2-2.
In the seventh inning, freshman Caitlin Logan started the inning with a single, followed by senior Kendall Trunzo and McDonough, who each singled to load the bases. Whipkey drove in two runs with a double, earning three total RBIs on the day. Sophomore Annalyn Isaacs sealed the deal with a single that scored Whipkey.
NA's defense held Seneca Valley to six hits. Freshman pitcher Anne Melle threw a complete game, striking out four. The Tigers will host Mt. Lebanon tomorrow at 1:00.
Box Score - Softball vs. Seneca Valley - 04/09/2021
| Score by Innings | 1 | 2 | 3 | 4 | 5 | 6 | 7 | R | H | E |
| --- | --- | --- | --- | --- | --- | --- | --- | --- | --- | --- |
| North Allegheny | 0 | 0 | 1 | 0 | 0 | 1 | 4 | 6 | 10 | 1 |
| Seneca Valley | 1 | 0 | 0 | 0 | 1 | 0 | 0 | 2 | 6 | 1 |
WP - Anne Melle (2-2) LP - Izzy Roule