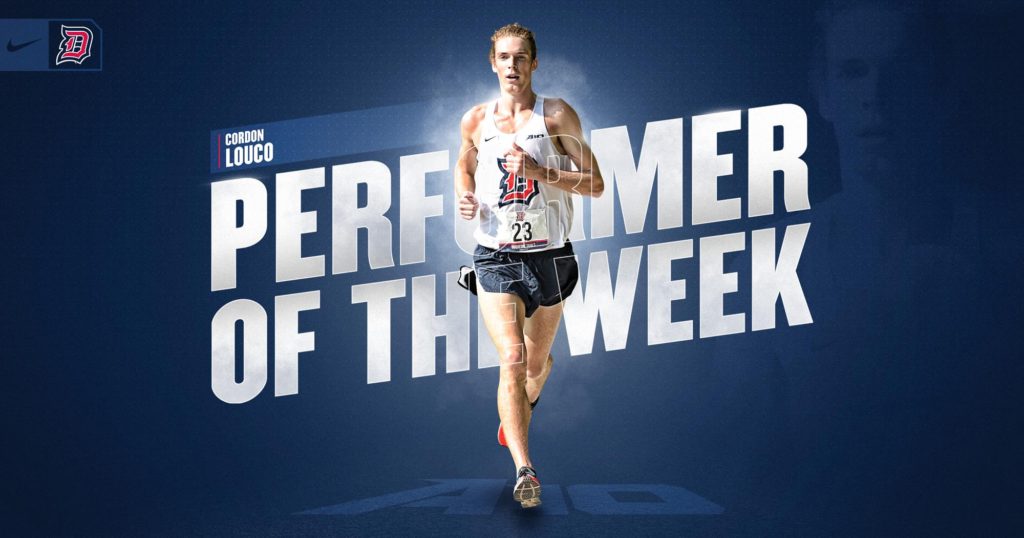 Cordon Louco A-10 Men's XC Performer of the Week
NEWPORT NEWS, Va. – Duquesne's Cordon Louco (Pittsburgh, Pa./North Allegheny) was named the Atlantic 10 Men's Cross Country Performer of the Week, conference officials announced on Tuesday.
Louco garners the award after posting a first-place finish at the Duquesne Duals on Saturday, touring the 8K course at Schenley Park in 25:34.53.
This helped the Dukes place first at the meet, as Duquesne finished with five runners in the top eight of the field.
Louco becomes the first Dukes runner to be named A-10 Performer of the Week since Rico Galassi on Oct. 4, 2016.
(Courtesy of Duquesne University Athletics.)