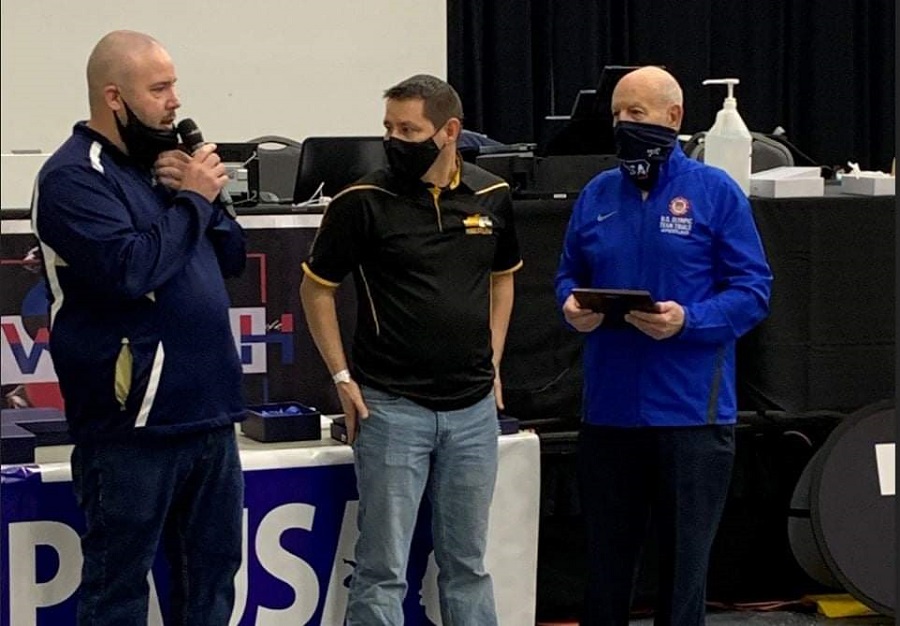 Dan Heckert Named PA USA Girls Wrestling Coach of the Year
North Allegheny girls' wrestling head coach Dan Heckert has received a prestigious honor at the conclusion of the 2021 high school wrestling season. Coach Heckert was named the Pennsylvania USA Wrestling Girls Wrestling Coach of the Year. He was a co-winner of the award, along with Chris Haines of Gettysburg High School.
"Dan has been an incredible advocate for the girls wrestling movement in Pennsylvania," said PAUSAW Chairman, Joe Stabilito. "He has shown the way to others by getting a girls' team added at his school."
"Coach Heckert has been a role model for other coaches across the state," said Brooke Zumas, Parkland HS Assistant Coach, SanctionPA Task Force Chairman. "He is passionate, dedicated, and has gone above and beyond to move girls wrestling forward. He has been a leader in creating opportunities for participation and competition.
"His dedication led to North Allegheny's historic inaugural season that included being the first school to form a girls' wrestling team in the WPIAL, the first girls' team to compete in an official competition, a participant in the first ever dual tournament with official girls' teams, and a participant in the first ever dual meet between two official girls' teams (NA vs. Central Mountain). The wrestling community is extremely fortunate to have Coach Heckert's commitment to this sport and student-athletes at North Allegheny and across the state are fortunate to have his leadership."
The PUSAW Girls Wrestling Coach of the Year Award was presented at the MyHouse PA Girls HS State Wrestling Championships on Sunday, March 21. This was the inaugural season for the award with Dan Heckert and Chris Haines being the first-ever recipients.