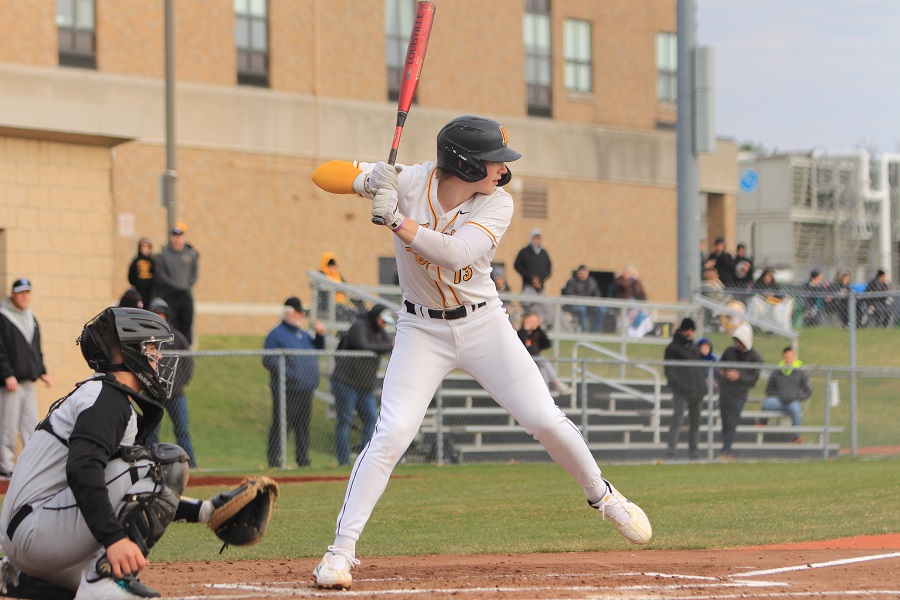 David Posey's 5-RBI Night Highlights Win Over USC
by Brandon Rossi
North Allegheny laced all 11 of its runs in the third and fourth innings and cruised to an 11-0 non-conference victory over Upper St. Clair Thursday evening. Sophomore David Posey led the way by driving in nearly half of the Tigers' runs thanks to a two-RBI single and a three-run home run.
After a relatively quiet start in the first two innings, North Allegheny exploded in the third for four runs and another seven in the fourth, with five hits coming in each inning.
Senior Cole Young also mashed a two-run homer over the right field fence, his second dinger of the season and his 11th as a Tiger. Young, Posey, and juniors Spencer Barnett and Andrew Hart all squared around a pair of base hits. Senior Erik Sundgren also drove in a pair, as did Young and Barnett.
Senior Jack Baumgartel was credited with the five-inning win on the bump after fanning six Panthers and only surrendering one walk. Upper St. Clair starter Braden Pechart was tagged with the loss after four innings of work and walking four Tigers.
North Allegheny improves to 14-5 after the penultimate victory of the regular season. With the WPIAL baseball pairings looming in less than 24 hours, the Tigers also finish the regular season tomorrow evening with a non-conference game against South Fayette with a 6:00 first pitch.
Line Score - Baseball vs. Upper St. Clair - 05/12/2022
| Score by Innings | 1 | 2 | 3 | 4 | 5 | 6 | 7 | R | H | E |
| --- | --- | --- | --- | --- | --- | --- | --- | --- | --- | --- |
| Upper St. Clair | 0 | 0 | 0 | 0 | 0 | X | X | 0 | 2 | 1 |
| North Allegheny | 0 | 0 | 4 | 7 | X | X | X | 11 | 10 | 0 |
WP - Jack Baumgartel LP - Braden Pechart