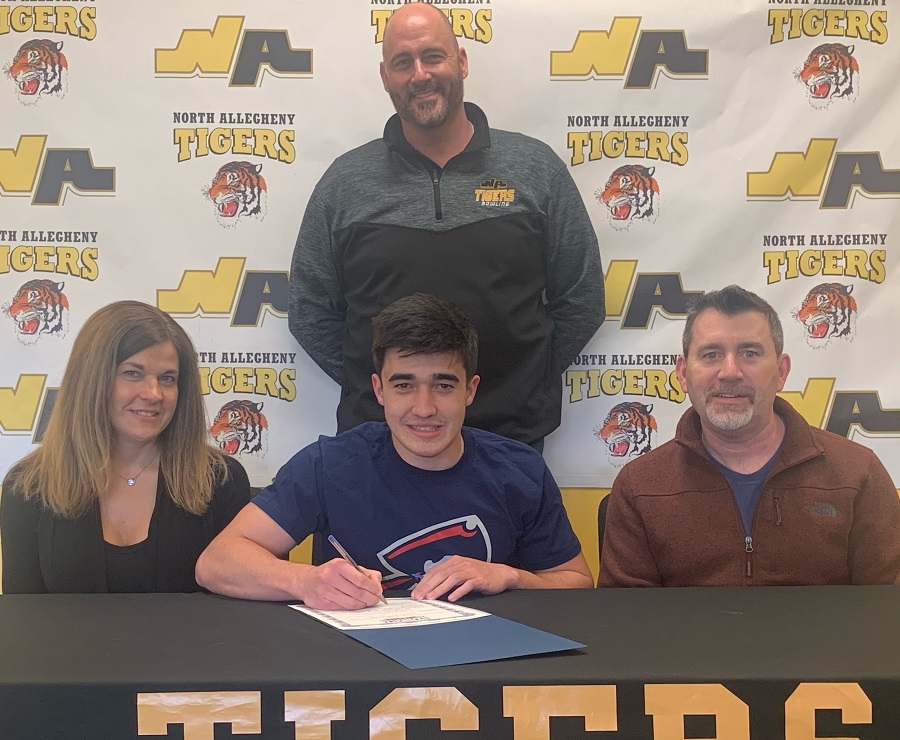 Dylan Scheidler To Continue Bowling Career at RMU
North Allegheny senior Dylan Scheidler signed his letter of intent on Monday to continue his bowling and academic career at Robert Morris University.
At Robert Morris University, Scheidler will join the elite RMU men's bowling team and will compete in national tournaments at the Tier 1 and Tier 2 levels.
As a senior, Scheidler ranked No. 2 in Western Pennsylvania with a 226 average and ranked 14th in the state after the singles tournament. He helped North Allegheny win its first WPIBL and state championships in program history in 2021.
Scheidler will major in Business at RMU. He is pictured above with his parents, Steven and Amy Scheidler, and North Allegheny head coach Bill Jorden.