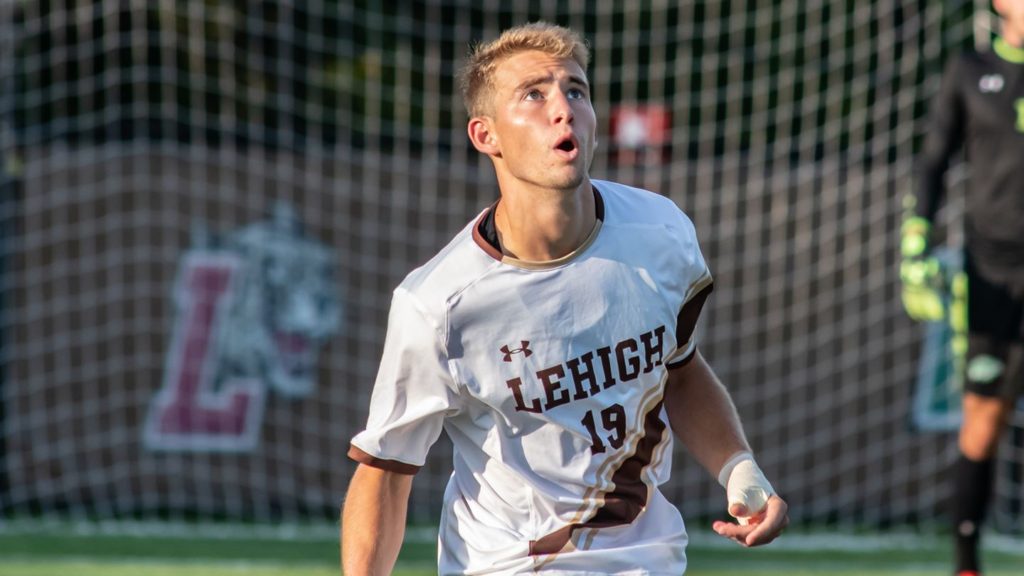 First Team All-Region, All-American Honors For Josh Luchini
Lehigh sophomore and former North Allegheny soccer player, Josh Luchini, was named First Team All-Atlantic Region on Monday. Luchini was also selected as Third-Team All-American on Thursday by the United Soccer Coaches Association.
Luchini was also named Patriot League Offensive Player of the Year and a First Team All-League selection after leading both the team and the league in goals with 11 and second in the league in points with 24. His best game of the year came against Boston University on Sept. 28, where he tallied his first career hat trick and was ultimately named National Player of the Week by both the United Soccer Coaches and College Soccer News.
All-America honors will be revealed on Thursday, as Luchini will have a chance to become just the 15th All-American in program history and first since Forrest in 2017.
Luchini helped Lehigh earn its third Patriot League Championship and a berth in the NCAA Tournament.