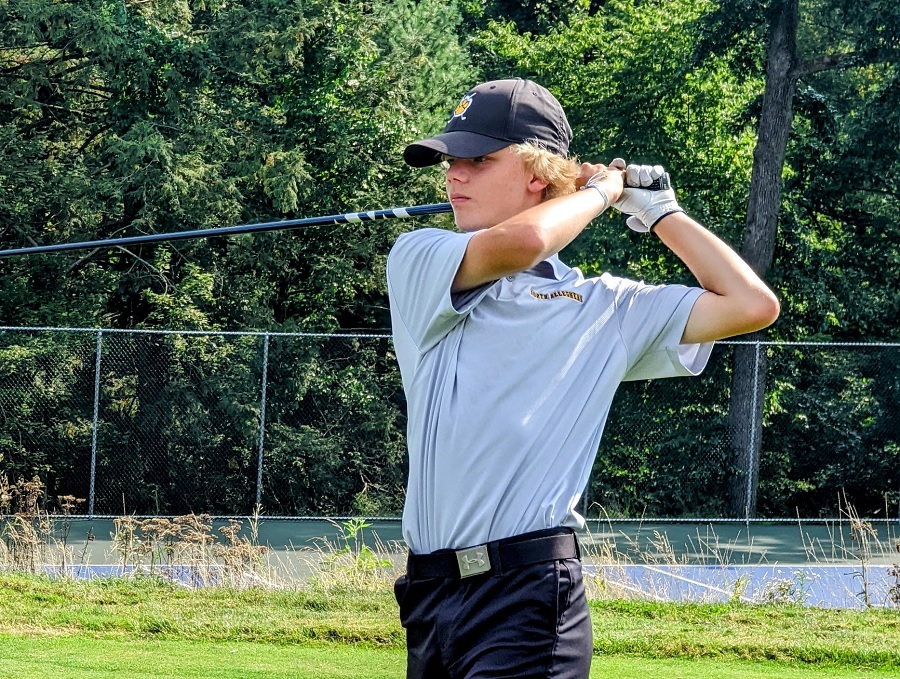 Five Tigers Make Cut At Section Qualifier
Five members of the North Allegheny boys' golf team made the cut at the Section 3-AAA qualifier on Monday. The target score was 81 at Suncrest Golf Course five Tigers met or exceeded the target.
Sophomore Chris Hoffman was in a terrific rhythm and shot a 72, finishing just one stroke behind medalist Hunter Swidzinski of Butler. Freshman Colin Ward was tied for third place on the day with a score of 74. Junior Collin Wang carded a 77, freshman Ravi Desai shot a 79 and junior Jake Watterson also made the cut with a score of 81. All five Tigers advance to the WPIAL individual semifinals on Tuesday, Sept. 27.
For a look at the scores from the Section 3-AAA qualifier, click here.
The Tigers hope to continue their hot shooting on Tuesday with a section title at stake against the Mars Planets. Tee time is set for 5:30 p.m. at Rittswood Golf Course.